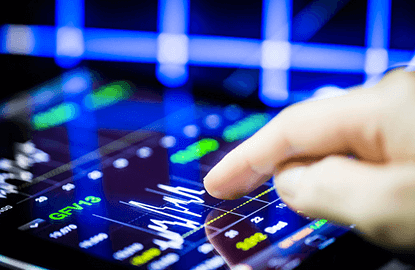 SINGAPORE (Oct 24): China's fintech companies are coming out tops among leading fintech innovators globally, with 4 out of the five best companies coming from the country.
The ranking is based on the annual list of the leading 50 established fintech innovators compiled by Fintech Innovators, a collaboration between fintech investment firm H2 Ventures and KPMG Fintech. The list also includes a list of the top 50 emerging stars, or new fintech startups which offer innovative and disruptive ideas.
The Top 10 companies in the Fintech100 2016:
1. Ant Financial – China
2. Qudian - China
3. Oscar - USA
4. Lufax - China
5. ZhongAn - China
6. Atom Bank - UK
7. Kreditech - Germany
8. Avant - USA
9. Sofi - USA
10. JD Finance - China
Among the established players, Hangzhou-based Ant Financial took first place, while Qudian, Lufax and Zhong An made it to the top five.
Oscar took the third position and is both the best ranked insurance tech company and the best ranked US-based company.
Fintech companies in geographies like France, Mexico, South Africa and Singapore have popped up on the list for the first time, with 17 countries represented in the top 50 established companies, an improvement from the 13 countries represented last year.
Among the emerging companies, 19 countries were represented, with Chile and the Philippines appearing for the first time.
New fintech subsectors like regulatory technology, or regtech, and data & analytics have appeared on the list for the first time, while insurtech companies continued to make a growing appearance on the list with 12 companies, nearly double from last year.
The level of funding has also risen for these fintech companies, which in turn represents the growing disruption happening in the global financial services industry, according to H2 Ventures' Toby Heap. Collectively, the 50 established companies draw another US$14.6 billion ($20.3 billion) in investment capital from a year ago, an increase of 40%.
Chia Tek Yew, Head of Financial Services Advisory at KPMG Singapore, noted that fintechs in Asia Pacific are evolving from a single product provider to a "fully-fledged financial player". "These disruptors will start small and then expand its product range or geographic reach," said Chia, adding that Indonesia could see growing numbers of fintech companies establishing their business in the country, as they are likely to "seek out similar markets with the same unmet needs".
The fintech companies featured on the Fintech 100 list were selected based on their total capital raised, the rate of capital raising, their geographic and sector diversity, their consumer and marketplace traction, and their degree of product, services and business model innovation, particularly for the emerging stars.