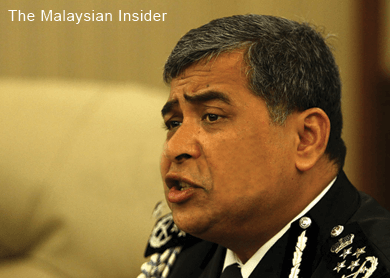 This article first appeared in The Edge Financial Daily, on January 14, 2016.
KUALA LUMPUR: Police monitoring of social media abuse will be done in accordance with the law, Inspector-General of Police Tan Sri Khalid Abu Bakar pledged yesterday.
He said this in response to concerns raised by the public that the force's plan to zero in on social media threats is equivalent to invasion of privacy.
Khalid said not all messaging platforms, such as WhatsApp, would be monitored by the police.
"I did not say all personal WhatsApp messages.
"I said we will monitor misuse of social media that can threaten national security.
"We will do it according to the law," he said at a press conference in Kuala Lumpur yesterday.
On Tuesday, Khalid said the force would focus on threats on social media this year, given that Malaysians are not using it in the right manner.
When asked about the approach to be used by the police, Khalid said: "We don't need to specify that. We have our ways."
He was also asked whether this meant the police would be using spyware to curb social media crimes.
"We will use any way that is within the law to curb social media misuse," he said.
He also said that this is not only done in Malaysia, but elsewhere in the world, where there is misuse of social media. — The Malaysian Insider