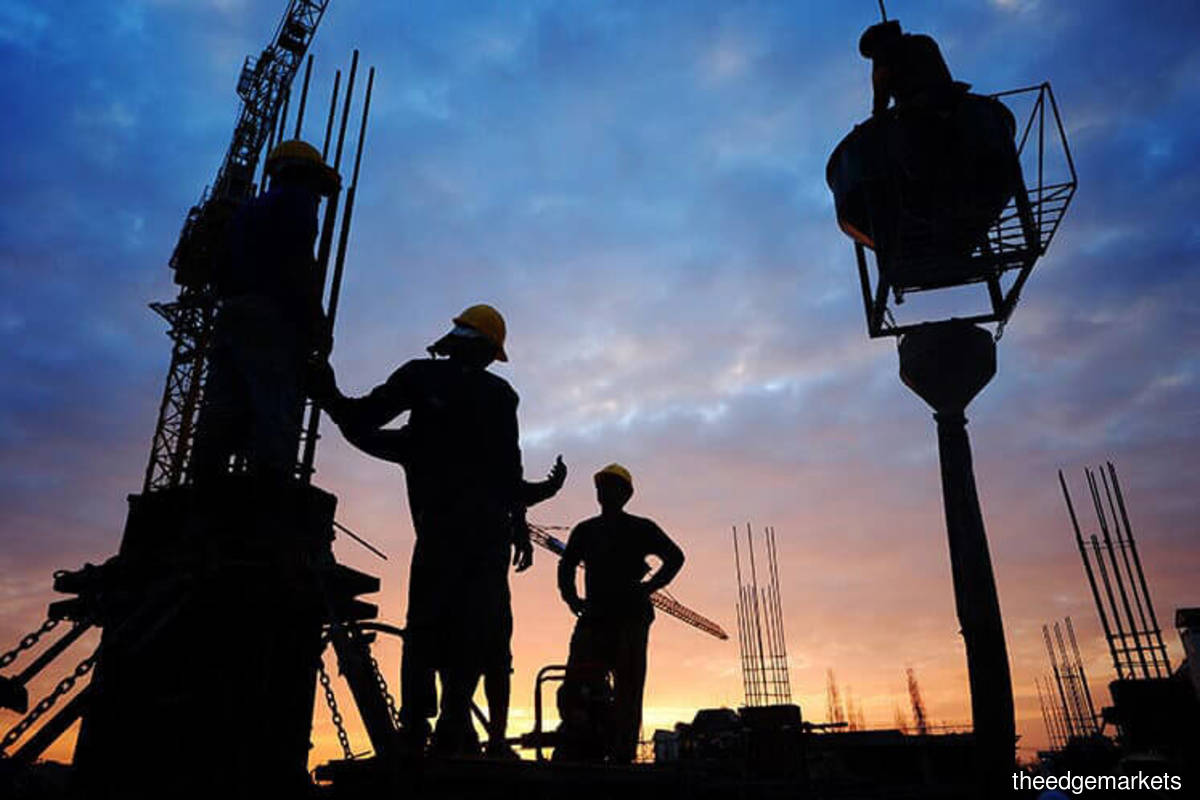 KUALA LUMPUR (Sept 30): Top Builders Capital Bhd (formerly known as Ikhmas Jaya Group Bhd) has announced a cocktail of proposals, including debt-to-equity settlement and a rights issue, to lift itself out of the financial woes.
Upon completion of the debt restructuring and capitalisation exercise, the company's issued share capital would more than quadruple to 2.79 billion shares, while its gearing would drop to 0.34 times from 0.9 times as of end-2019.
In a bourse filing, the piling and engineering firm announced that it intends to settle RM32.06 million debts by issuing 160.25 million new shares at the price of 20 sen apiece.
Meanwhile, the company signed a letter of agreement with substantial shareholder Dinersty Group Sdn Bhd — which holds a 10.28% equity stake — to settle the advances the latter made. Top Builders will issue 13 million shares to Dinersty at 20 sen per share. The advances paid by Dinersty were for staff salaries, as well as payments made on behalf of the group to its creditors.
After the share settlement, Top Builders would owe Dinersty RM4,017.20 which would be paid in cash.
Top Builders is also proposing a one-for-one rights issue at an issue price of six sen per rights share. The cash call will be sweetened by 496.87 million warrants on the basis of one warrant for every two rights shares subscribed.
The company will undertake the rights issue after its proposed private placement and the share settlements with its creditors and Dinersty. The maximum number of shares issued for the cash call is estimated to be 993.7 million, nearly double of its current issued share capital of 588.35 million units.
Top Builders wants to raise up to RM59.63 million from the cash call, of which up to RM27.2 million would be used for its LRT3 contract, RM13.37 million as working capital, RM10.1 million to repay bank borrowings, and RM7.9 million to fund future projects.
To address its whopping accumulated losses of RM90.11 million, the company has proposed a capital reduction of RM100 million, which will result in retained earnings of RM8.67 million.
Furthermore, the company is granting share options, involving no more than 15% of its share capital, to eligible directors and employees.
Top Builders said the proposals are not inter-conditional.
TA Securities Holdings Bhd is the adviser for the proposals mentioned today.
Its shares finished 8.82% or 1.5 sen lower at 15.5 sen, valuing it at some RM91.19 million. It saw 30.66 million shares traded.