This article first appeared in Capital, The Edge Malaysia Weekly, on July 30, 2018 - August 05, 2018.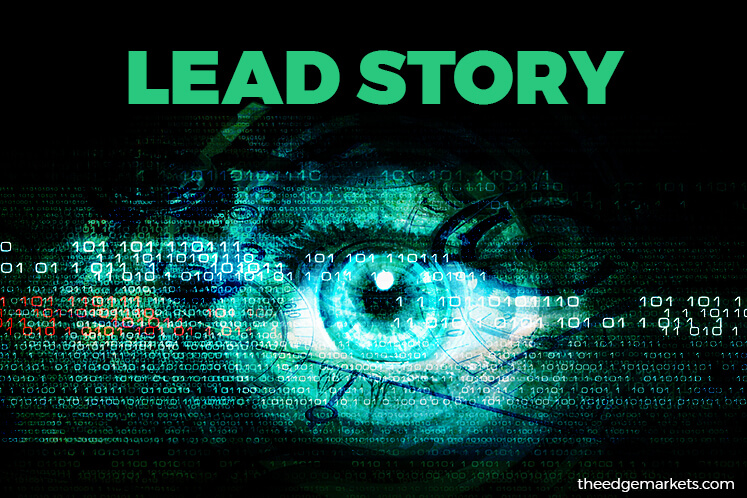 THERE are bound to be winners and losers in the growing US-China trade war.
But ascertaining who they are and which side of the equation they fall on will take a bit more time as the tariffs were implemented only recently, analysts say, noting that trade tensions could escalate further.
MIDF research head Mohd Redza Abdul Rahman tells The Edge that it is still unclear to what extent companies will benefit or lose based on the developments so far.
When asked if investors should have a trading strategy with the trade war in mind, Redza says they should weigh the impact of recently implemented tariffs, as well as those levied earlier on steel and aluminium.
"At the moment, the export numbers, particularly from the electrical and electronics (E&E) side, remain strong albeit with tapering growth. But certainly, the geopolitical risks, including the impact of the trade war, are a key influence on market sentiment and investors could trade on the price volatility of related stocks — buying on weakness and taking profit on strength."
He points out that the tariffs will be a slight negative for companies in industries that supply parts and components that are then assembled into finished products, including those in the E&E segment, and oil and gas players that export steel parts.
But Redza says the US' tariffs on steel from China could be positive for the automotive sector as China could redirect its supply from the US to global markets, thus reducing costs for carmakers. "For Malaysian distributors and assemblers, car components are purchased as part of CKD (completely knocked down) packs at a pre-negotiated price from principal OEMs (original equipment manufacturers) which are the ones directly exposed to fluctuations in commodity prices."
Plantations could also benefit from the trade war, owing to the tariffs imposed by China on US soybean oil imports, which are seen as a substitute for palm oil.
Other segments that could be at an advantage include shipping and logistics because China is expected to seek alternatives in the Latin America-Asia shipping routes. Redza says this will bode well for local port operators Westports Holdings Bhd and MMC Corp Bhd as they are strategically located along the Europe-Asia and Latin America-Asia servicing routes.
Inter-Pacific Research Sdn Bhd research head Pong Teng Siew says investors need to be cautious as the trade war is "still a work in progress", but he does not see plantation players gaining.
"We haven't seen the next US$200 billion (RM811.7 billion) of tariffs as they are still finalising the list of goods to be included there. And [US President Donald] Trump has also started talking about imposing tariffs on a total of US$500 billion of goods.
"The actual impact will depend on individual companies and some will be more affected than others."
Pong does not believe the plantation sector will be a beneficiary of China's soybean tariffs as the price of palm oil correlates with that of soybean oil, and the two commodities tend to move in tandem.
"Generally, if the US' soybean exports are affected and prices fall, it will translate into weaker prices for palm oil as well. They tend to fall together.
"To me, it is a negative. The trade war will have a negative impact on palm oil prices and export values," he says.
JF Apex Securities is wary of a further spike in trade tensions between the two giants as both continue to retaliate with more tariffs, which could disrupt global supply chains for technological and industrial products.
"Malaysia, being an open economy that is highly dependent on international trade, could see great repercussions from the trade conflict. We opine that the market has yet to fully discount the negative impact as the magnitude of the conflict is still hard to determine at this juncture due to the complexity of the global supply chain," it wrote in a recent report.
Earlier in the month, Trump announced 25% tariffs on about US$34 billion worth of Chinese imports, which will eventually be widened to cover up to US$50 billion of goods.
China has retaliated in kind, placing tariffs on US$34 billion worth of goods from the US, including soybeans, pork and electric vehicles.
However, as Trump has indicated plans to impose 10% tariffs on an additional US$200 billion of Chinese imports, the trade war may still have a long way to go.
Save by subscribing to us for your print and/or digital copy.
P/S: The Edge is also available on Apple's AppStore and Androids' Google Play.