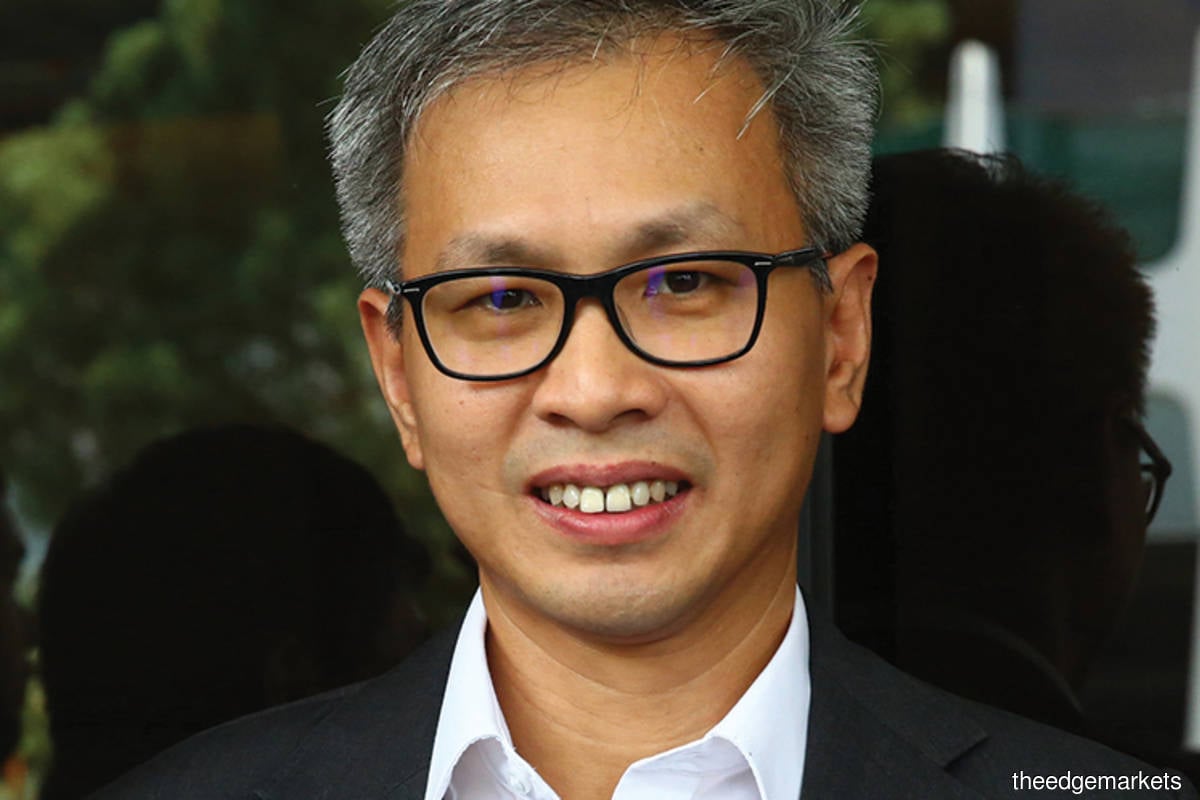 SHAH ALAM (Nov 30): The High Court here on Wednesday (Nov 30) ordered former Damansara Member of Parliament Tony Pua Kiam Wee and former Energy, Science, Technology, Environment and Climate Change Minister Yeo Bee Yin to pay former MCA secretary general Datin Paduka Chew Mei Fun for defaming her.
Pua will have to pay RM250,000, while the amount stood at RM150,000 for Yeo.
This is over articles that appeared in two news portals and a publication (Malay Mail online and Free Malaysia Today as well as Nanyang Siang Pau), where the duo alleged that MCA through Chew bought land in Kampung Cempaka in 2007 at below the market price.
Yeo further alleged in a Facebook post and video that the said land was used for dragon fruit farming, where in turn it was proven otherwise.
Pua and Yeo made the statements in 2017, while Chew filed the defamation suit in March 2018.
Judge Datuk Roslan Abu Bakar in his brief decision said Chew, a former Petaling Jaya MP and an ex-deputy women, family and community development minister, was never a member of the district land committee that approved the alienation of the said land to MCA, and that by their natural and ordinary meaning, the complained words suggested that she as an MP and an MCA member had used her position and influence on the committee to acquire the land, which seemed untrue.
It also meant that she was accused by the duo of abuse of power and placed herself in a position of conflict of interests, authorised the transactions, lacked integrity and engaged in dishonest practice, which exposed her to hatred, ridicule or contempt in the mind of any reasonable person.
"The court is satisfied that Chew has successfully proven her case based on the impugned statements. Further, I found that both Pua and Yeo never verified with the relevant authorities or documents whether Chew was actually a member of the district land committee (to alienate the land).
"Thus, the defendants have failed to establish the truth of the statements. As such, the defence of justification must fail. For the defence of fair comment and qualified privilege, I agree and believe that those statements were on a matter of public interest," the judge added.
However, by reading the whole statements, Roslan was of the view that there were elements of malice since the statements were made recklessly, not caring whether it was true or false, and the defendants did not make any enquiries to ascertain the truth.
"It is trite as the plaintiff (Chew) has been defamed, she is not required to prove actual damages for the law presumes that some damages will result in loss of reputation," he said.
Hence, the judge ordered Pua to pay RM250,000 as general and aggravated damages, while Yeo was ordered to pay RM150,000 to the plaintiff as general damages.
Besides this, Roslan ordered Pua and Yeo to each share in paying costs of RM50,000 to Chew.
Counsel Rueben Mathiavaranam of Messrs Zaid Ibrahim Suflan TH Liew & Partners appeared for Chew, while Syahredzan Johan of Messrs Ram Caroline Sha & Syah appeared for Pua and Yeo.