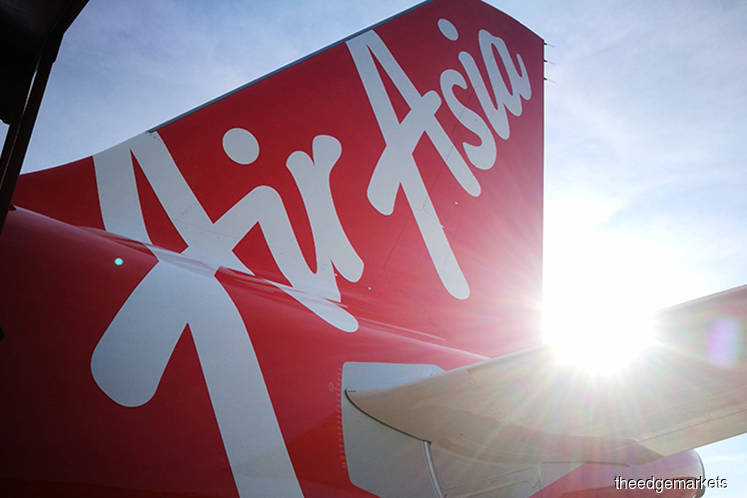 KUALA LUMPUR (Aug 23): AirAsia Group Bhd group chief executive officer Tan Sri Tony Fernandes said today ancillary business growth will compensate for the loss in the budget airline's income from the removal of passenger processing fees under Malaysian aviation rules.
Fernandes said AirAsia's ancillary income can grow rapidly with the help of its digital strategy.
"We have embarked on the AirAsia 3.0 digital strategy and ancillary income can grow quite rapidly.
"So we are very confident that the [income from] removal of processing fee can be replaced by bigger volume and increased ancillary income which will cover that deficit," he said here today at a press conference after an event by AirAsia Foundation.
Fernandes said the AirAsia 3.0 digital strategy, which underlines the transformation of its website airasia.com into an all-in-one travel and lifestyle marketplace, will be able to make up for the processing fee removal.
The Edge Financial Daily, quoting Fernandes, reported on July 31 this year that AirAsia will remove the processing fee for passengers who pay through online banking and credit card from October.
It was reported that AirAsia's processing fee starts from RM4 for passengers using direct debit, and it can go up to RM16 with UnionPay. However, if a passenger opts to make payment using AirAsia's e-wallet application BigPay, there is no processing fee involved, according to the report.
At the press conference today, Fernandes justified the implementation of the processing fee.
"To set the record straight, what we were trying to do [with the processing fee] was to drive people to cheaper methods. Credit cards, in our opinion, charge very high," he said.