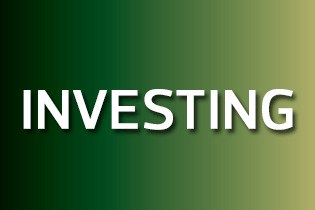 SHARES on the local bourse drifted lower last week in lacklustre trading conditions. The headline FBM KLCI closed a cumulative 24 points down at 1,787.5 last Friday, paring its year-to-date gain to just 1.5%. On the back of higher daily trading volume, up 22% on-the-week on average, last week's losses may suggest accelerated selling as investor confidence slide.
Like the release of 1Q15 GDP growth numbers the preceding week, the unveiling of 11th Malaysia Plan for 2016-2020 was met with lukewarm reception. Evidently, there are more pressing concerns for investors.
Case in point, shares for Tenaga Nasional — the second largest company by market cap — fell sharply on Friday, dragging down the benchmark index. This follows reports that the national utility may take over the power generation assets of troubled 1MDB.
 Elsewhere, there has been no evidence from the current 1Q15 results season, so far, of a sustainable improvement in corporate earnings growth momentum. Weak earnings within key industries such as banks, property and plantation underscore growing pressure from rising loan provisions, softer consumer demand and weak commodity prices, among others. At this point, there is little expectation that the post-GST 2Q15 will be any better.
By contrast, regional markets performed far better — despite the raft of downbeat economic data from around the world. Bellwether indices in China, Hong Kong, Indonesia, Thailand, Japan and South Korea all closed higher for the week. The Singapore market ended marginally lower.
Data out of the US, which is widely seen as the one bright spot in terms of economic growth, continues to send mixed signals. Among the notable reports last week was one showing a drop in consumer confidence, to a 7-month low. Given that consumer spending accounts for as much as 70% of the world's largest economy, this weakness raises some concerns.
Market analysts now expect a downward revision to already paltry 0.2% GDP growth for 1Q15, due end-May, while 2Q15 growth forecast is modest. The Fed has all but confirmed that a rate hike in June is off the table and the timing will depend on data over the coming months.
Japan's annualised q-q GDP growth picked up to 2.4% in 1Q15, lifted by a build-up in inventory. This casts some doubt on the sustainability of its fragile recovery following the post-sales tax setback last year.
Meanwhile, the latest survey of factory activity in China points to a contraction for the third straight month. Recent data also appear to indicate some loss of momentum in the eurozone recovery, which had been comparatively upbeat up till the last two months.  
My basket of stocks actually did quite well amid the broader market selloff. Six of the 11 stocks in my portfolio closed higher while four suffered losses and one stock traded unchanged.
Total value for my portfolio was up 0.6% for the week, outperforming the FBM KLCI, which was down by 1.3%.
Pintaras Jaya was among the gainers last week, after reporting steady growth in its latest 3QFYJune2015 results. Turnover for the quarter was up 17% y-y while net profit increased by a lesser 4% (after adjusting for one-off items) due to higher costs and competitive pricing. On balance though, the construction sector remains on fairly solid ground.
For 9MFY2015, net profit was up about 8% to RM40.5 million from the previous corresponding period (excluding one-off items).
The company is sitting on net cash totalling RM160 million, nearly a quarter of its market capitalisation. This bodes well for sustained, if not higher, dividends. Pintaras paid 15 sen per share dividends in FY2014, which would give a net yield of 3.6% at prevailing share price. It just announced a slightly higher interim dividend of 7 sen per share (up from 6 sen). The stock will trade ex-entitlement on June 6.
Other big gainers include Cocoaland and Oceancash, whose prices were up 9.6% and 12.9%, respectively.
Last week's gains boosted total returns for my portfolio to 11.6% since inception. I am outperforming the benchmark index, which is down by 2.3% over the same period, by some distance.
This article first appeared in The Edge Malaysia Weekly, on May 25 - 31, 2015.