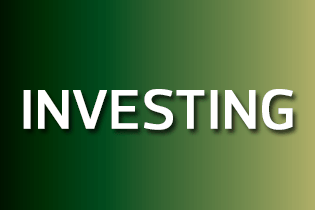 MY basket of stocks recouped some lost ground last week. Total value for my portfolio was up 2.2%, outperforming the FBM KLCI, which lost 0.58%.
Market sentiment, by and large, stayed weak. The benchmark index gyrated between gains and losses on a day-to-day basis while market breadth was in the red for the better part of the holiday-shortened week. Average daily trading volume for the week was amongst the lowest so far this year as investors take to the sidelines.
Global markets were spooked after the US Federal Reserve Chair, Janet Yellen, was quoted as saying stocks are overvalued at current levels. Investors took that as an opportunity to take profit, sending most relevant bellwether indices into negative territory for the week.
Notably, our market as well as that for our closest neighbours seemed to have lost favour among investors. The benchmark indices in Malaysia, Thailand and Indonesia have all underperformed in the year-to-date, compared to markets in China, Hong Kong, South Korea, Taiwan and Japan.
This trend is unlikely to reverse in the near to medium term. Some of the common concerns include slowing economic growth, high household debt, political uncertainties as well as lingering structural issues that had resulted in weakening currencies and widening gap between corporate earnings growth and stock valuations, amongst others.
Bank Negara kept overnight policy rate unchanged at its meeting last week. The central bank has a fine balancing act, keeping rates accommodative to support flagging growth and not increase the debt burden but with an eye on inflationary pressures and our currency. The ringgit weakened anew last week, closing at about 3.60 to the US dollar from 3.56 the previous week.
In other developments, oil prices saw increased volatility. Prices for the global benchmark, Brent, rallied to almost US$70 per barrel before falling back to the current US$65.50 (at the point of writing). Market analysts remain deeply divided on the outlook going forward. Some point to slowing US production, cuts in capex by oil companies and better-than-expected demand as reasons to be optimistic while others remain convinced that excess supply will continue to pressure prices.
I disposed of my holdings in Wellcall (Fundamental: 3/3; Valuation 2.1/3) and Homeritz (Fundamental: 1.95/3; Valuation 1.5/3) — netting a total gain of RM5,279. Given the pretty smart returns, 23.7-24.5%, on both stocks, I decided to lighten my portfolio slightly pending greater clarity on the broader market outlook.
Last week's gains lifted total returns for my portfolio to 9.8% since inception. I continue to outperform the benchmark index, which is down by 1.2% over the same period. After last week's transactions, I am now 73% invested.
This article first appeared in The Edge Malaysia Weekly, on May 11 - 17, 2015.