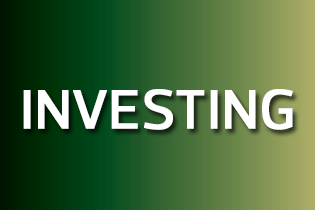 THE headline FBM KLCI ended the week 0.9% higher at 1,862.6. Of note though, market breadth was in the red four of the past five trading days. Whilst there was an uptick in trading volume on the local bourse, much of the trading was concentrated on just a handful of lower liner stocks.
Investor sentiment, by and large, stayed cautious — despite higher oil prices and strengthening of the ringgit. To be sure, the local bourse has seen the return of some foreign monies in recent days. But there appears a lack of conviction that conditions will improve from hereon.
Notably, confidence amongst retail investors is poor. Retail participation in the local bourse has fallen sharply this year. Perhaps, as the men in the street, they are experiencing first-hand the effects of the rising cost of living and general slowdown in business activities.
Repercussions from the sharp drop in commodity prices, GST as well as the ringgit and, in turn, domestic consumption have yet to show up in corporate earnings. We will get a first glimpse in the 1Q2015 results season, which will start in earnest next month. There is justifiable concern that below par results would lead to further earnings downgrades.
As mentioned above, oil prices have been trading on a stronger footing, holding above US$60 per barrel for the global benchmark, Brent crude futures. The oil market is buoyed by expectations of improving demand, albeit at a slow pace, and slowdown in US production. Although, the latter is yet to manifest in US stockpile data, which reached another record high last week. The continuing conflict in Yemen is also supporting prices.
Mixed US economic data is keeping market observers guessing on the timing for the Fed's rate hike. In the meantime,  Asian markets are enjoying renewed inflow as funds seek out higher yields.
Chinese stocks have been on a tear — on expectations that weaker-than-expected growth will spur more aggressive stimulus measures from the government — with spillover exuberance into the Hong Kong market. The Nikkei index surged past 20,000 for the first time in 15 years while South Korea's benchmark index is also at a multi-year high.
Most regional currencies strengthened. The ringgit rose to 3.58 to the greenback last Friday, from over 3.72 in mid-April.
Total value for my portfolio was down 1.4% last week, after enjoying four straight weeks of gains.
Last week, I disposed of half of my holdings in Oceancash, which has performed very well, and recycled the money into 5,300 shares in SCGM (Fundamental 3/3, Valuation 1.7/3) at RM2.82 per share. The stock is one of InsiderAsia's Top 10 picks for 2015.
SCGM is based in Johor. The company manufactures a wide range of thermo vacuum formed plastic packaging, mainly for the food sector. Basically, these are the plastic trays used in confectionery and snack food packaging (think Munchy's or Hwa Tai) as well as disposable containers for fruits and food sold in supermarkets such as AEON, Giant and Tesco. SCGM also sells to the electronics & electrical and medical sectors.
I am upbeat on the outlook for the industry. Demand will grow with increased usage of disposable plastic packaging, which also helps reduce damaged and spoilt produce. SCGM has a 70% share of the domestic market. About half of its sales are derived from exports, mainly to Singapore and Australia.
The company is continuously expanding its product range — for example into airtight and watertight containers. Its new plant for plastic cups is up and running and the company will be making its first sales next month.
SCGM has a good earnings track record and will benefit from lower resin prices and weak ringgit. ROE improved from about 10% in 2012 to over 18% currently. It is in a small net cash position and has a 40% minimum dividend payout policy.
Management intends to pay dividends every quarter. For 9MFYApril2015, dividends totalled 9 sen per share. For the full-year, net yield should be around 4.5-5%.
Total returns for my portfolio now stand at 9.7% since inception. I continue to outperform the benchmark index, which is up by a mere 1.8% over the same period. After last week's transactions, I am now 79% invested.
This article first appeared in The Edge Malaysia Weekly, on April 27 - May 3, 2015.