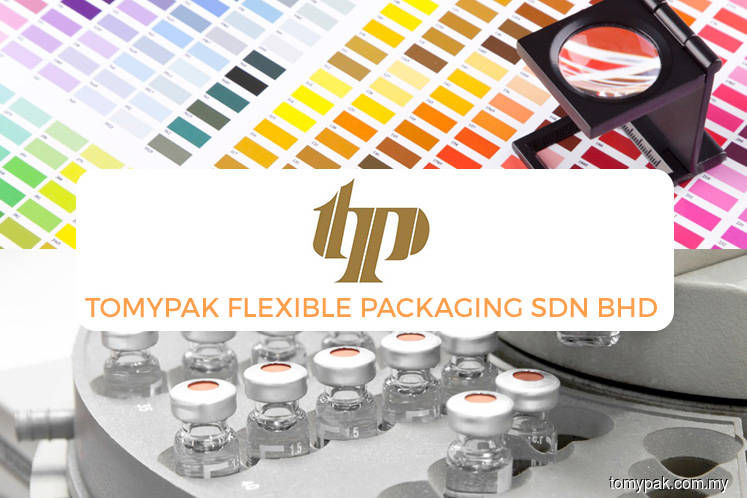 KUALA LUMPUR (Aug 30): Tomypak Holdings Bhd swung into a net loss of RM841,000 in the second quarter ended June 30, 2018 (2QFY18), compared to a net profit of RM4.74 million a year ago on lower sales and increase in cost of goods manufactured due to higher raw material prices.
Its quarterly revenue dropped 45.9% year-on-year to RM30.43 million from RM56.27 million due to the continuing reduction in orders from an international customer, according to its filing with Bursa Malaysia today.
Further, there were also planned production stoppages resulting from the ongoing plant rationalisation between the Tampoi and Senai factories as some of the key production lines were dismantled for major servicing and overhaul carried out with new parts installed before these equipment were moved to the Senai factory.
Tomypak said there were some deferments in delivery as requested by customers to synchronize with their production requirements.
"In terms of quantity delivered, there was a decrease of 12% to 2,998 metric tons in this quarter, from 3,415 metric tons in same quarter last financial year," it said.
Tomypak said the group also suffered foreign exchange loss of RM800,000 in 2QFY18 compared to a foreign exchange gain of RM900,000 last year.
There was also an increase in finance expenses of RM400,000 in this quarter compared to the same quarter last year, it added.
For the cumulative six-month period ended June 30, 2018 (1HFY18), Tomypak posted a net loss of RM2,000 against a net profit of RM10.14 million a year ago. Revenue came in 25% lower at RM82.82 million from RM110.45 million in the previous year.
On its prospects, Tomypak is cautiously confident that the performance of the group will continue to improve.
It said the focus for the remaining months of this financial year will be on the commissioning of the tenth printing line together with the commercial operation of those machines that already moved from Tampoi factory.
"This will improve operational efficiencies as less manpower will be deployed while running more machines.
"We have intensified our marketing efforts to secure more local and international customers as well as actively looking into the appointment of sales partners in various targeted countries to tap the respective domestic markets of these sales partners," it said.
Tomypak shares closed seven sen or 9.35% higher at 76 sen, giving it a market capitalisation of RM318.73 million. Over the past 12 months, the counter has fallen about 19.03%.