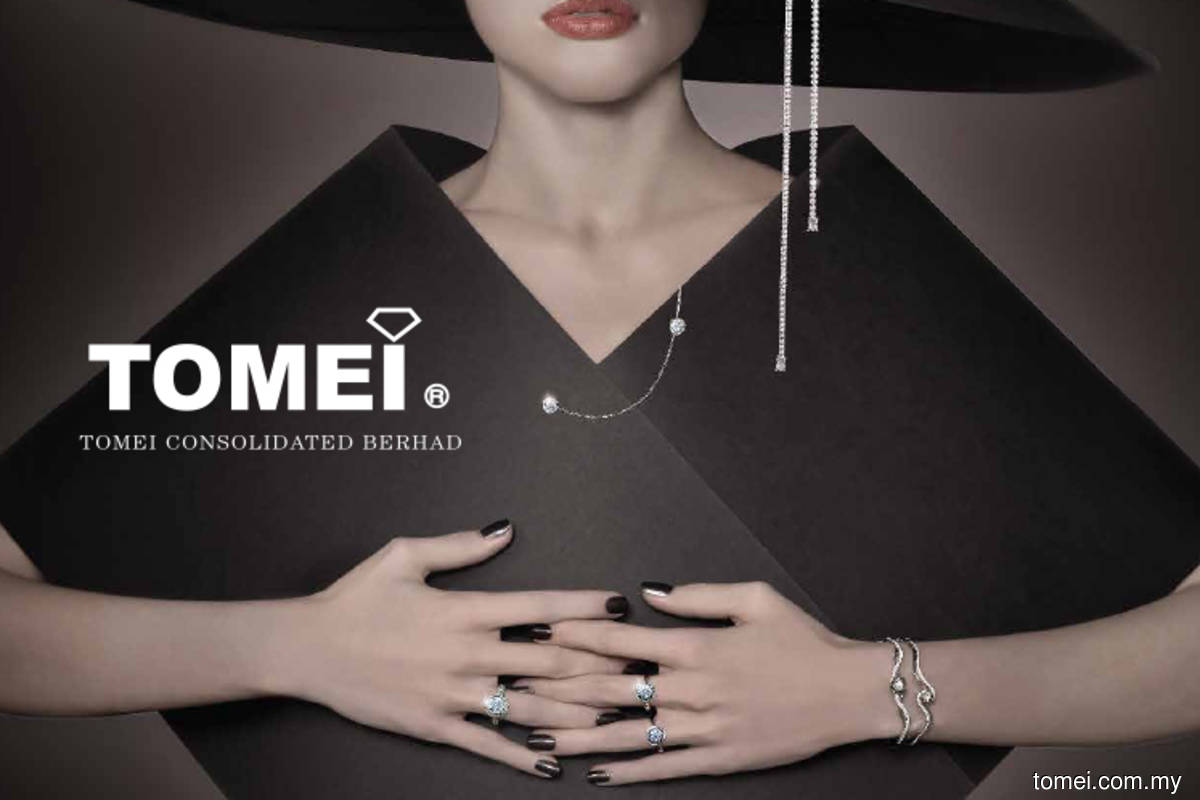 KUALA LUMPUR (Feb 24): Shares in gold jewellers and retailers Tomei Consolidated Bhd and Poh Kong Holdings Bhd surged on Bursa Malaysia as spot gold rose more than 1.7% to hit its highest level since early January 2021.
Tomei opened three sen or 1.94% higher at RM1.05 and surged further to hit an intraday high of RM1.18.
At the time of writing, the counter traded 15 sen or 14.71% higher at RM1.17, valuing the group at RM162.16 million.
It saw a total of 14.2 million shares change hands.
Meanwhile, Poh Kong opened 2.5 sen or 3.11% higher at 83 sen and rallied to reach an intraday high of 95.5 sen.
At the time of writing, shares in Poh Kong traded 13.5 sen or 16.77% higher at 94 sen, giving it a market capitalisation of RM385.73 million.
It saw a total of 20.74 million shares change hands.
Earlier, Reuters reported that global stocks and US bond yields dived on Thursday, while the US dollar, gold and oil prices rocketed higher as Russian forces fired missiles at several Ukrainian cities and landed troops on its south coast.
Shortly after Russian President Vladimir Putin said he had authorised what he called a special military operation, explosions could be heard in the quiet predawn of the Ukrainian capital of Kyiv and the Ukraine government accused Moscow of launching a full-scale invasion.
Brent crude futures, which see-sawed between sharp rises and falls on Wednesday, jumped more than 3.5% to shoot past US$100 a barrel on Thursday for the first time since September 2014.