This article first appeared in The Edge Financial Daily, on September 3, 2018.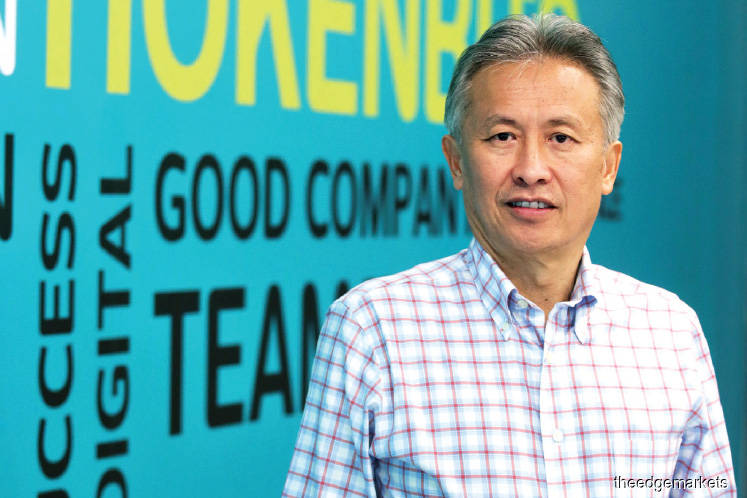 KUALA LUMPUR: Competition among insurance providers has picked up over the years, leading Tokio Marine Life Insurance Malaysia Bhd to turn to digitalisation to drive the group forward.
"It's costly to compete using agency force," Tokio Marine Malaysia chief executive officer, Toi See Jong told The Edge Financial Daily in an interview, adding that as insurance products are somewhat homogeneous, it is the distribution channels that gives them their competitive advantage.
"We have good products. The problem is that good financial products can be copied very easily. We are constantly working on new products by identifying the needs of markets [as and when] they change. But as soon as we do that, our competitor comes up with something [similar]," Toi said.
While the competition is good for consumers as it gives them more choices, this also means insurance providers must compete by cost-cutting. Toi believes the battle is now in the digital dimension, as players seek to adapt to and adopt technology.
"We're also talking about a very tech-savvy generation," he said of both agents and consumers, adding that tools need to be made available to cater to this demographic. "If you make it convenient and safe, people will use [your services]," he said.
While digitalisation is certain to add to costs initially, Toi believes it will also lead to cost savings in the long run, adding that anything that can be commoditised or automated can be digitalised.
Japan-based Tokio Marine is the largest and oldest insurance company in its home country. Its Malaysian operations is considered medium-sized in terms of the local insurance landscape, where it is the seventh biggest life insurance provider with some 4% market share.
As a foreign-owned insurer, the question of divesting a minimum 30% stake to local players inevitably cropped up. It is worth noting that Bank Negara Malaysia's (BNM) new governor, Datuk Nor Shamsiah Mohd Yunus said last month that while the policy was still intact, the deadline would be agreed upon on a bilateral basis between insurance companies and the central bank. BNM previously imposed a June 30 deadline for foreign insurers to pare their stakes to 70%.
Certain divestment pathways taken by some foreign insurers were more complicated than others, Nor Shamsiah said, leading to the need for a more flexible deadline.
While Toi declined to comment directly on the issue, including Tokio Marine's process of securing a local investor, he said industries strategic to the country must have local champions.
"It is good to have competition [as] you want local [insurers] to be able to compete. It is up to policymakers to ensure [local insurance players] are helped, but they must learn to go out and compete for themselves," he said.
Toi added that foreign players, meanwhile, would still be actively competing for market share. "That is the best way to help them — help them to compete," he said.
Insurtech for the underinsured
Like most foreign players in the local insurance industry, Toi points to the lack of penetration among Malaysians and Southeast Asians in general that attracted the group to this country.
"I think it is [largely a factor of] affordability, especially in developing markets. Priority will not always be given to life insurance [as it is] not compulsory. Once they can afford it, then they buy," he said.
It is therefore logical to believe that the bottom 40% (B40) in Malaysia are the most underinsured segment, against a backdrop of a 56% penetration rate nationwide.
"This is where terms like micro-insurance or social insurance [are used] — in trying to get the lower-income segment insured," Toi noted.
It is another area where the lowering of distribution costs by digitalising and reducing the number of agents becomes paramount, as it helps make insurance more affordable. Using mobile devices and the internet allow insurers to reach the underserved, Toi said.
"In my opinion, you need to use digital platforms to [access] the rest of the B40. Some countries have done it, [where] you can buy insurance with the press of a button. For Malaysia, it's a matter of time. I think that is where the regulators come in," he said.
BNM has been encouraging insurance providers to serve the underserved by establishing a programme called "Perlindungan Tenang" late last year. Less than a dozen insurance providers are participating in the scheme, which the central bank targeted will reach eight million working-age Malaysians and over 700,000 micro-enterprises.
Tokio Marine is among the providers of the scheme with what it calls its StarterPack, which makes applications straightforward and affordable at between RM6 and RM15 per month. It has also pledged to simplify underwriting for life insurance policies and expedite the processing of claims, which must be paid within five days.
"It's more [of] a social initiative. We are not there to make money but are there to encourage people to get insured. As long as we don't lose too much money or break-even, it's good enough. That is where currently we use the Internet — participating life insurers are trying to do this," he said.
Overall, the group's digital push so far has seen a positive response, with over 10,000 of its policies sold online, Toi shared. "We will do more with our partner, who owns the distribution [channel] whereas we own the products," he said.
It is only a matter of time before people become more comfortable with buying insurance policies online, Toi said. But for more sophisticated solutions, having an insurance agent as a guide gives added value. As such, there will always be a place for the "human touch" in the marketing of insurance products, even with the onslaught of robo-advisory, Toi added.