This article first appeared in The Edge Financial Daily, on July 1, 2019.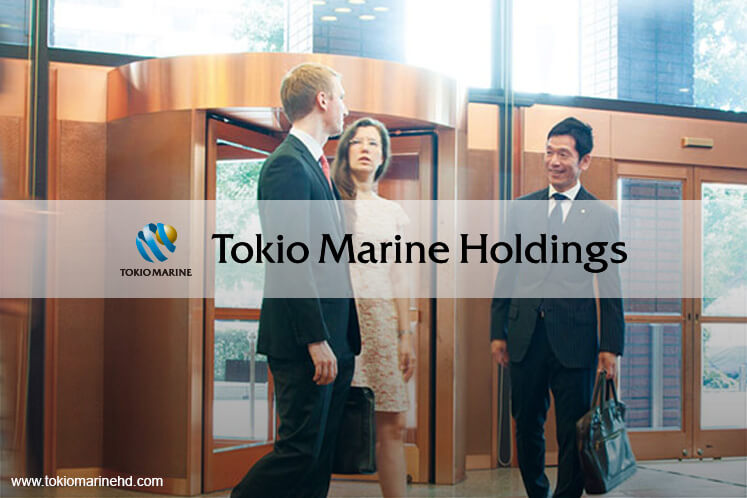 KUALA LUMPUR: Tokio Marine Holdings Inc is looking to expand its footprint in Asian emerging markets including Malaysia, through acquisitions, as it seeks to double profits from abroad, particularly in Asia, according to its president Satoru Komiya.
"If we have a chance to make a further leap in the Philippines, Indonesia and Malaysia, we'd like to expand our business," Satoru Komiya, who became president last Monday, was quoted by Bloomberg as saying.
And that, he is keen on expanding non-life insurance in these markets.
His remark prompts some quarters to wonder what is the Japanese insurer's endgame eventually in Malaysia as the group has yet to meet Bank Negara Malaysia's requirement for foreign insurer to pare their shareholding to no more than 70%.
Tokio Marine Holdings currently owns Tokio Marine Insurans (M) Bhd and Tokio Marine Life Insurance (M) Bhd with presence in both general and life insurance.
Tokio Marine, Japan's largest property-and-casualty insurer, told Bloomberg in an interview recently that while it isn't in any specific deals now, the insurer has compiled a list of potential targets for merger and acquisition.
The Japanese insurer has said it wants to increase the proportion of Asia's (outside Japan) profits to 20% of its overseas businesses, up from about 10% now.
Komiya said he is paying more immediate attention to building non-life insurance business in Asia outside Japan.
"Life insurance business takes time to generate substantial profits," he said.
Thus, given that Tokio Marine's new chieftain has revealed that it is on the prowl for M&A target, this sparks speculation that which Malaysian insurer could possibly be on the list.
The Edge Weekly reported that Tokio Marine had hired an adviser to work out the options for it to pare down its stake.
Tokio Marine was then looking at three options, according to TheEdge Weekly quoted sources.
The first is to divest the 30% stake in the life insurance business to local parties, and the second is to create a holding company in Malaysia that will house both its life and general insurance businesses and sell 30% of that holding company. These two options will mean selling the stake to various local institutions and high-net-worth individuals.
The third option is to list the new holding company on Bursa Malaysia, thereby giving the Malaysian public in general a chance to own shares in the company.
More than a year ago, Bank Negara's former governor Tan Sri Muhammad Ibrahim reiterated on the requirement for foreign insurers in the country to have at least 30% Malaysian ownership in their local businesses by end-June this year, via stake sales or local initial public offerings.
This requirement, however, seems to have turned more lax under the current BNM governor Datuk Nor Shamsiah Mohd Yunus' supervision.
In April, BNM, in an email reply to The Edge Weekly said that "there is no specific broad deadline" for the insurers to reduce their stakes as "it will be based on a case-by-case basis, and discussed on a bilateral basis".
"We will study their individual plans and will continue to have ongoing discussions with the foreign insurers," BNM added, declining to comment on the individual companies.
Nonetheless, the central bank noted that all foreign insurers had submitted their proposals to address the minimum 30% Malaysian ownership requirement for their businesses by the April deadline.
Earlier this year, Singapore-owned Great Eastern Life Malaysia contributed RM2 billion to mySalam scheme as an alternative to meet the foreign shareholding requirement.