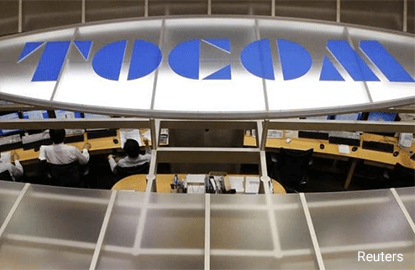 TOKYO (Jan 20): Benchmark Tokyo rubber futures ended down 4.3% on Friday, coming under pressure from a plunge in Shanghai futures, following the news of a Thai government plan to sell the commodity from stockpiles to ease supply shortages.
Tokyo Commodity Exchange (TOCOM) futures and Shanghai futures had touched multiple-year highs on Tuesday but the market has come under pressure after Thailand on Thursday announced the plan after flash floods that hit the country's main production region.
Such a sale from stockpiles is rare and the weak market undertone could last through next week, a Tokyo-based broker said.
Thailand will lose around 7.6% of its rubber output in 2017 after flooding hit the main growing region, an official from the Rubber Authority of Thailand told Reuters on Friday.
The figure is lower than an estimate of 10% made last week by an agency official.
Rubber inventories in warehouses monitored by the Shanghai Futures Exchange fell 0.6% from last Friday, the exchange said on Friday.
The Tokyo Commodity Exchange rubber contract for June delivery finished 13.2 yen lower at 288.3 yen (US$2.51) per kg after hitting a near-two week low earlier. For the week, the contract fell 5.6%.
The most-active rubber contract on the Shanghai Futures Exchange for May delivery fell 1,490 yuan to finish at 19,735 yuan (US$2,873) per tonne.
The front-month rubber contract on Singapore's SICOM exchange for February delivery last traded at 205.10 US cents per kg, down 11.7 US cents.
(US$1 = 114.7200 yen)
(US$1 = 6.8687 Chinese yuan)