This article first appeared in The Edge Malaysia Weekly, on September 20, 2021 - September 26, 2021.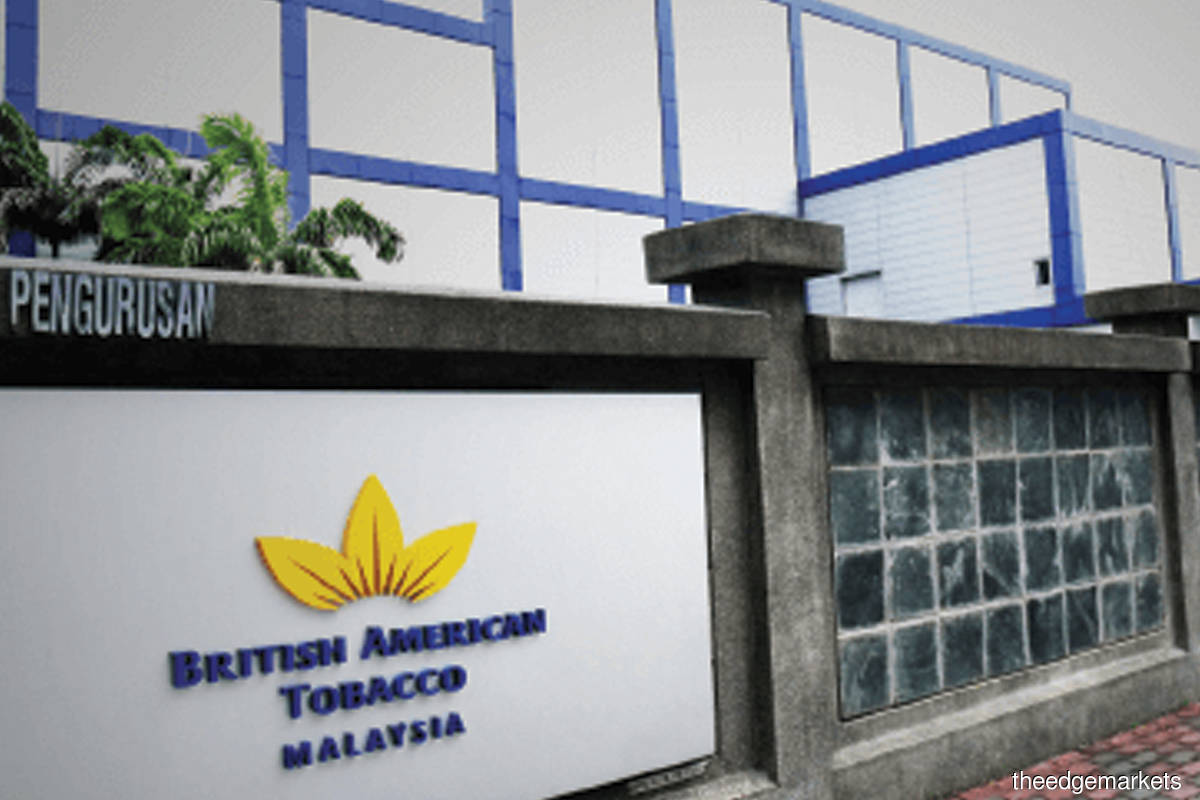 TOBACCO companies, often shunned by environmental, social and governance (ESG) funds, have made interesting strides on the ESG front.
Last Tuesday, British American Tobacco (Malaysia) Bhd (BAT) unveiled a new sustainability strategy that will see it focus on harm reduction, apart from ESG aspects, going forward.
Explaining the harm reduction aspect, the country's largest cigarette maker says it wants to be able to offer customers "less risky" alternatives such as nicotine vapour products. In Malaysia, the sale of nicotine vapour products is illegal but they are nevertheless widely available, with some one million people estimated to vape. BAT says it would support any move by the government to regulate the nicotine vapour market.
The move comes as global tobacco companies look to progressively ease back on cigarettes by moving into alternatives deemed less harmful to health. Philip Morris International, for example, announced in March a goal for smoke-free products to account for more than half of its total revenues by 2025 compared with an earlier target of 38% to 42%.
"While combustible products will be at the core of our business for some time to come, we aim to generate an increasingly greater proportion of our revenues from products other than cigarettes, thereby reducing the health impact of our business," Nick Booth, BAT's director of legal and external affairs, tells The Edge.
BAT's new sustainability initiatives, which are in line with that of the group globally, are now a key part of its corporate strategy. "We are taking it to another level, giving ourselves a very clear mission and goals which we will hold ourselves accountable to," Booth says.
Some of its key initiatives include increasing the amount of renewable energy it sources to 30%, reducing waste generated by 15%, and increasing the proportion of women in management roles to 45% — all by the year 2025. According to Booth, BAT is already close to hitting the 45% mark for women in management.
Asked if BAT expects its sustainability efforts to have a positive impact on its earnings in the coming years, Booth says: "In addition to cost savings derived from conserving energy and resources, our focus on harm reduction, underpinned by excellence across other ESG priorities, will drive BAT's long-term business sustainability and create shared value for consumers, society, employees and shareholders."
BAT is the country's only public-listed cigarette maker. The other two players are JT International Bhd and Philip Morris (M) Sdn Bhd.
According to Booth, BAT aims to be the leading consumer product and services company when benchmarked against the ESG rating of the FTSE4Good Bursa Malaysia Index (FTSE4Good BMI). BAT is not one of the index constituents.
Tobacco companies are making a good effort on the ESG front, says Chris Eng, chief strategy officer at Etiqa Malaysia. "Given the controversial nature of their business, anything they do along the ESG lines to show that they want to be compliant is good, and will get them better credentials," he tells The Edge.
However, whether this will be enough to satisfy investors, especially foreign investors that tend to be more advanced in ESG scrutiny, remains to be seen, he adds. Many ESG funds tend to shun tobacco companies despite their good dividends because of the health harm element, which is deemed to run afoul of the "S" aspect of ESG.
"For tobacco companies in Malaysia, more than 90% of their revenue still come from cigarettes … so unless this [proportion] changes [sizeably], they may always be perceived as having ESG issues, despite doing well on other fronts of it," a tobacco analyst from a local research firm says.
Water a key focus for brewers
The two public-listed beer-makers in Malaysia too have set out ambitious ESG goals for themselves. Analysts note that foreign funds do not have as many concerns about investing in brewery stocks, although in Malaysia, certain funds may avoid them for shariah-compliance reasons.
Heineken Malaysia Bhd says its sustainability targets are guided by Heineken's global "Brew a Better World" commitment that runs across three pillars — environmental and social sustainability, as well as responsible consumption.
Analysts note that brewers' biggest environment impact is on water.
On that front, its corporate affairs and legal director Renuka Indrarajah says Heineken has balanced more than 100% of the water used in its products in 2020, 10 years ahead of its 2030 commitment. This was done through water stewardship initiatives such as river rehabilitation, wetland protection, reforestation, and rainwater harvesting for communities.  
"At our Sungei Way brewery, we have reduced water consumption by 15.5% since 2014. Our 2030 target is to reduce this by another 29% to 2.6 hectoliters per hectoliter of beer produced," she tells The Edge.
Heineken Malaysia also aims to cut carbon emissions, targeting to become net zero in production by 2030, and across the value chain by 2040. "As of 2020, we have reduced emissions by 15% since 2014 and developed a road map with clear targets in improving energy efficiency and adopting renewables," Indrarajah says.
Heineken Malaysia has women making up 43% of its board of directors and has a 50:50 male-to-female ratio in middle to senior management positions. Notably, the company ranks No 2 out of 312 Bursa Malaysia-listed companies in the Board Diversity Index 2021.
"While we cannot comment on how our efforts affect our financial performance, we hope to continue making meaningful and transparent contribution in areas relating to the environment, social impact and responsible consumption," Indrarajah says.
Meanwhile, Carlsberg Brewery (M) Bhd's sustainability efforts are in line with the group's global "Together Towards Zero" (TTZ) strategy launched in 2015 to address climate change, water scarcity and public health issues, among others.
"As we near the transition of our SAIL'22 five-year transformation plan towards our next long-term strategy, we intend to expand our ESG focus beyond our current TTZ ambitions by identifying further risks and opportunities for sustainability," its corporate affairs director Pearl Lai tells The Edge.
One of the key things for Carlsberg Malaysia under TTZ is to reduce its carbon footprint. "Our global targets, approved by the Science Based Targets initiative in 2017, are in line with the latest climate science to limit global warming to 1.5C and include milestones to switch to renewable electricity, eliminate use of coal and halve carbon emissions across our breweries by 2022 as we drive progress towards zero-carbon brewing by 2030," Lai say.
A key measure is the reduction of greenhouse gas emissions from each stage in the lifecycle of its products, from agriculture and brewing right down to distribution and cooling — what it calls its "beer-in-hand" footprint — by as much as 30% by 2030 from 2015 levels. Compared to its baseline in 2015, Carlsberg Malaysia has reduced its beer-in-hand footprint by 8.4% as of 2019, Lai says.
Notably, Carlsberg Malaysia's focus on its people's well-being has led to records in zero lost-time accidents for 980 days and counting as of Sept 15, zero drink-driving incidents, and zero infection clusters at its brewery since the Covid-19 pandemic began in March 2020.
Both Carlsberg Malaysia and Heineken Malaysia are constituents of the FTSE4Good BMI.