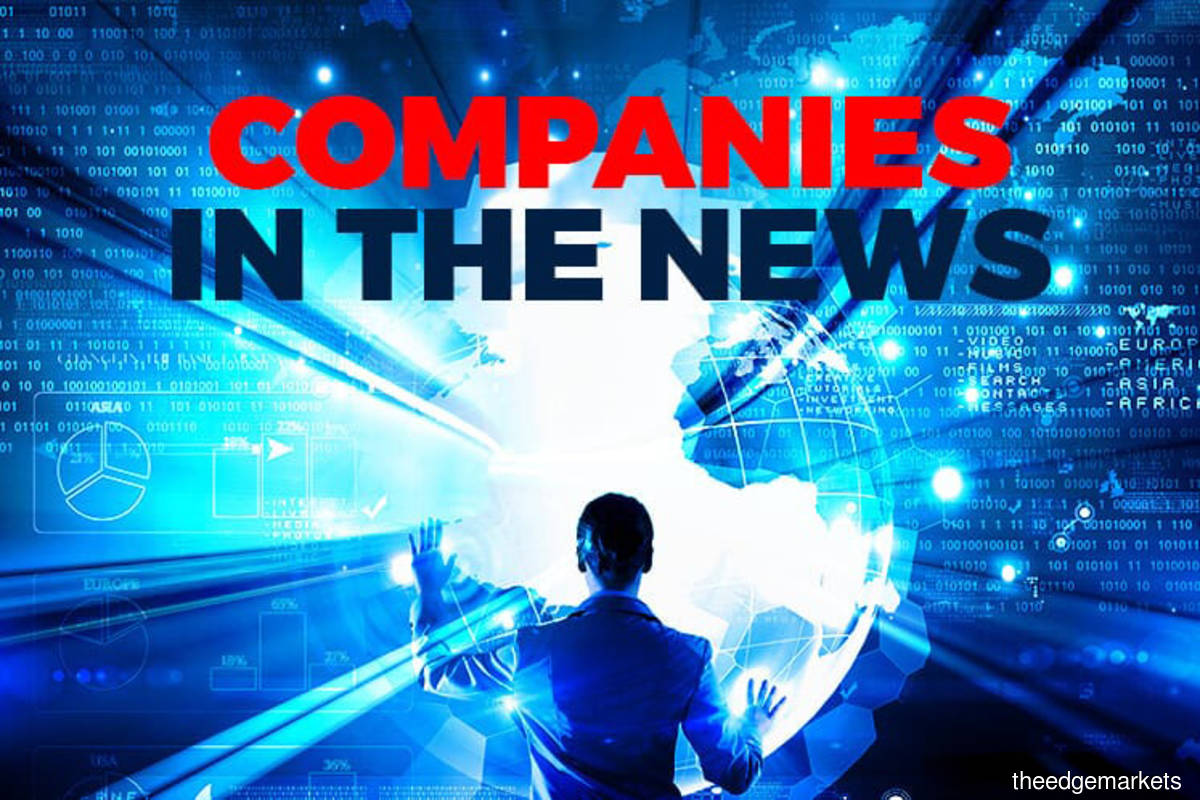 KUALA LUMPUR (March 2): Based on corporate announcements and news flow today, companies in focus on Wednesday (March 3) may include Tenaga Nasional Bhd (TNB), UWC Bhd, Grand-Flo Bhd, CB Industrial Product Holdings Bhd  (CBIP), Advancecon Holdings Bhd, TH Heavy Engineering Bhd (THHE), Techfast Holdings Bhd, Kanger Holdings Bhd and Mieco Chipboard Bhd.
Tenaga Nasional Bhd (TNB) via wholly-owned subsidiary TNB Renewables Sdn Bhd has entered into a binding term sheet of collaboration with Singapore-based Sunseap Group to tap into the renewable energy (RE) and corporate power purchase agreement (PPA) market in Singapore. 
TNB president and chief executive officer Datuk Baharin Din said in a statement that the collaboration is timely, in anticipation of the tender launched by Singapore's Energy Market Authority for a trial of the Malaysia-Singapore cross-border energy supply. The launch is expected to take place this month (March 2021), he said.
UWC Bhd's net profit more than doubled to RM27.24 million in the second quarter ended Jan 31, 2021 (2QFY21), compared with RM13.31 million in the previous year's corresponding quarter, due to a higher revenue recorded amid strong global demand in the semiconductor industry. In a filing exchange, the integrated engineering support services provider said its quarterly revenue leapt 41.6%  to RM77.81 million from RM54.94 million, underpinned by the group's larger involvement in the life science and medical technology industry.
Grand-Flo Bhd is planning to buy two properties in Genting Highlands — the land and project development rights of an ongoing mixed development known as Grand Ion Majestic (GIM), and the adjacent serviced apartments and commercial lots of a completed project known as Grand Ion delemen (GID) — for RM422.89 million.
At the same time, it has proposed to undertake private placement exercises to raise over RM75 million to fund its current and upcoming property development projects. In addition, the group wants to change its name from Grand-Flo to NCT Alliance Bhd.
CB Industrial Product Holdings Bhd (CBIP) said its wholly-owned PalmitEco Engineering Sdn Bhd (PESB) has shut its manufacturing facility in Selangor until March 11, after 45 of its employees tested positive for Covid-19.
The 14-day temporary closure of the manufacturing facility in Telok Panglima Garang started on Feb 26, according to CBIP in a bourse filing.
Advancecon Holdings Bhd said it has been appointed a subcontractor for ground treatment works for Section 4 of the East Coast Rail Link (ECRL) project for RM14.6 million.
In a filing exchange, Advancecon said its wholly-owned unit Advancecon Infra Sdn Bhd (AISB) has accepted the Letter of Acceptance from China Communications Construction (ECRL) Sdn Bhd for the appointment.
TH Heavy Engineering Bhd (THHE) said the settlement amount agreed between the group and PTTEP Sarawak Oil Ltd (formerly known as Murphy Sarawak Oil Co Ltd) was about RM16 million. In a filing with Bursa Malaysia, THHE clarified that the amount owing by PTTEP to THHE's wholly-owned unit THHE Fabricators Sdn Bhd as at Dec 31, 2019 was about RM38 million.
Techfast Holdings Bhd is proposing to diversify into the trading of petroleum products, oil bunkering, and other related businesses. Executive director Vincent Tan Wye Chuan said the business diversification will reduce the company's sole reliance on its existing manufacturing business.
Kanger Holdings Bhd has bagged a contract to build two blocks of serviced apartments totalling RM478 million in Genting Highlands. Its subsidiary Kanger Ventures Sdn Bhd, which has entered into a collaboration agreement with Vegetta Champion Sdn Bhd, will be responsible for the entire project management, financial and entire administration of this development. The project is expected to commence in June 2021 and will take approximately 48 months to be completed.
Mieco Chipboard Bhd has proposed a 3-for-5 bonus issue which entails the issuance of 315 million shares in the company, it said in a filing exchange. As at the last practicable date prior to the announcement, Mieco had an issued share capital of 525 million shares amounting to RM215.87 million.