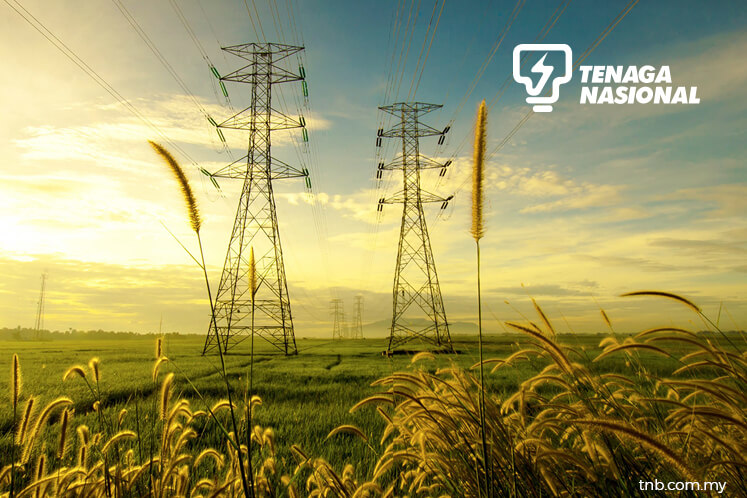 KUALA LUMPUR (May 9): Tenaga Nasional Bhd has signed a new power purchase agreement (PPA) and land lease agreement (LLA) with YTL Power International Bhd's wholly-owned subsidiary, YTL Power Generation Sdn Bhd, which operates the combined-cyle gas-fired power plant in Paka, Terengganu.
TNB said the two new agreements are expected to take effect on Sept 1, 2017, which is the scheduled commercial operation date of the power plant.
"The new LLA will replace the terms and conditions of the original LLA dated July 30, 1993 between TNB and YTL Power International," TNB said in a filing with Bursa Malaysia.
"Further to this, the new LLA will govern the lease of the portion of TNB's land in Paka, Terengganu used by YTL Power International for the purpose of the extension and demobilisation of the plant thereafter," TNB added.
TNB, controlled by sovereign wealth fund Khazanah Nasional Bhd, said the new PPA governs the rights and obligations of the parties for the generation and sale of electricity, and for YTL to make available to TNB the generating capacity of up to 585 megawatt (MW) from its plant at Paka, Terengganu.
TNB and YTL Power International had in March 1993, inked a 21-year PPA for the sale and purchase of electrical energy generated by YTL  at its power plants in Paka and Pasir Gudang, Johor, which have a generating capacity of 808MW and 404MW respectively.
In its 2016 annual report, YTL Power International — the country's first independent power producer — noted that the PPA had expired in September 2015.
Subsequently, YTL Power International said it was awarded with the project to supply electricity from its power plant in Paka under the short-term capacity bid called by the Energy Commission (EC).
Last month, YTL Power International received a nod from the EC to extend the operation of its Paka plant for a period of three years and 10 months.
"The signing of the new LLA and PPA will not have any effect on the issued share capital and the substantial shareholders' stakes of TNB and will have a neutral impact on the earnings of TNB over the term of the new LLA and PPA,"  said TNB.
YTL Power International shares closed unchanged at RM1.51 today, giving it a market capitalisation of RM12.29 billion.
TNB shares fell two sen or 0.14% to RM13.90 today, for a market capitalisation of RM78.66 billion.