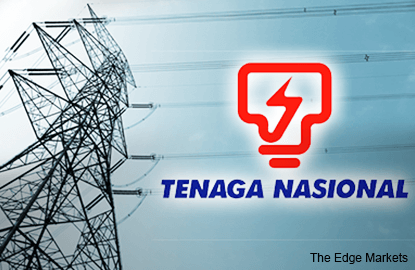 KUALA LUMPUR (March 23): Tenaga Nasional Bhd (TNB) said it will be paying US$12 million or 5% more to acquire a 30% stake in Turkish power company GAMA Enerji AS.
The initial purchase price was US$243 million for the stake, but this has been revised to US$255 million, due to TNB's and the vendors' agreement to retain additional assets as a project of GAMA Enerji, it added.
In a filing with Bursa Malaysia today, the national utility company said it has entered into an amendment agreement to the share sale agreement (SSA) signed with GAMA Holding AS, International France Corp (IFC) and IFC Global Infrastructure Fund Holding I Cooperatief UA in December last year.
"The proposed acquisition is expected to be completed by April this year," it added.
GAMA Enerji currently has an 840-megawatt (MW) natural gas-fired plant and a 45MW wind power plant under construction in Turkey, which will go live in the third and fourth quarter of 2016 respectively. By 2017, it is expected to have a gross installed capacity of 1,027MW in Turkey.
GAMA Enerji is 73% controlled by GAMA Holding, one of the most prominent conglomerates in Turkey with activities in construction, engineering procurement and construction (EPC) contracting, concessions, trade and energy/ water investment.
IFC, a member of the World Bank Group that focuses on the private sector, has a 20.25% stake in GAMA Enerji; while GIF, a fund managed by the IFC Asset Management Co, controls the remaining 6.75%.
Upon completion of the proposed acquisition, GAMA Holding will have a 50.5% stake in GAMA Enerji, followed by TNB with a 30% stake, IFC with a 14.5% stake, and GIF with a 5% stake.
TNB shares were up 20 sen or 1.43% to RM14.20 at noon market close today, with a market capitalisation of RM79.91 billion.