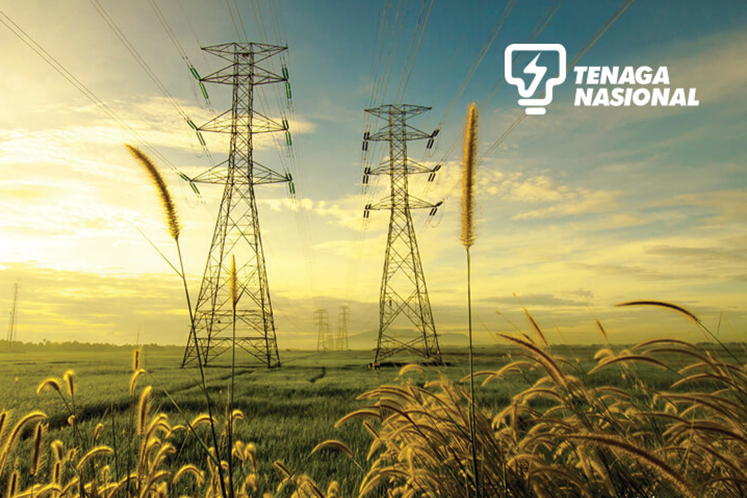 KUALA LUMPUR (Dec 10): Tenaga Nasional Bhd (TNB) is subscribing to a compulsorily convertible debenture (CCD) for 2.256 billion rupees (RM133.17 million) to facilitate its direct investment in the construction of a hydroelectric power plant in India.
The CCD is issued by GMR Bajoli Holi Hydropower Pvt Ltd (GBHH), which is constructing the 180MW run-of-river plant within the Himalaya Range in the State of Himachal Pradesh, said TNB.
"Overall project progress stands at 78% and the plant is expected to commence commercial operations by October 2019," the utility giant said in a filing with Bursa Malaysia.
"This investment is in line with TNB's strategy to grow its portfolio of energy assets in India as well as reinforcing its commitment to increase its renewable energy (RE) portfolio," it added.
TNB said its wholly-owned subsidiary, TNB Topaz Energy Sdn Bhd, signed the agreement with GBHH, GMR Energy Ltd and GMR Infrastructure Ltd today.
GBHH is a majority-owned entity of GMR Energy which is 51.73% owned by GMR Infrastructure. TNB has a 30% stake in GMR Infrastructure.
TNB said GBHH's CCD has a tenure of 30 years and will be converted into an equity stake of 30% before the end of the tenure.
The group said the subscription was funded through a combination of internally-generated funds and borrowings.
TNB said acquiring a stake in the power plant is in line with TNB's strategy on RE expansion under the Reimagining Tenaga strategy to position TNB as one of the top global utility players by 2025.
"TNB intends to grow its RE portfolio to an optimal size via greenfield development or acquiring other RE portfolio of similar or complementary technology.
"Once fully operational, the proposed investment will raise TNB's total international RE portfolio to circa 370MW," TNB said.
TNB's shares price fell 14 sen or 1.02% to close at RM13.56, valuing the group at RM77.91 billion.