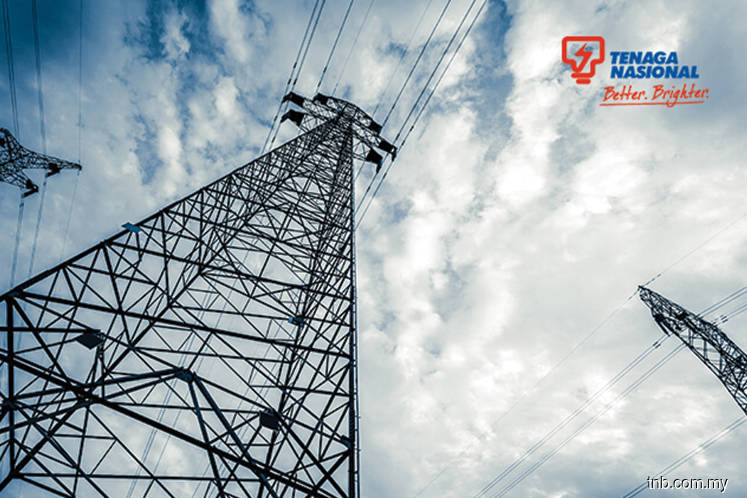 KUALA LUMPUR (Sept 18): Tenaga Nasional Bhd (TNB) has installed over 13,000 megawatts (MW) of power generation capacity in Peninsular Malaysia since 1949, when there were only 40 MW.
TNB's president/chief executive officer Datuk Seri Azman Mohd said Peninsular Malaysia's total installed power generation capacity — including those installed by the independent power producer likes Malakoff Corp Bhd and YTL Power International Bhd — is at about 25,000 MW.
According to Azman, during the colonial era, TNB, which was known as the Central Electricity Board (CEB) then, only served around 46,000 customers. Now, the group serves about 8.8 million.
"Throughout that journey, we have continuously supported the Electricity Supply Industry (ESI) in Malaysia through huge infrastructure investments and developments, and by building capacity in terms of knowledge, competency and experience.   
"Over the years, we also carried out the important responsibility of powering the nation's growth and development," he said in his welcoming address at the biennial Conference of the Electric Power Supply Industry (Cepsi) 2018 here today.
"I believe all the regional utility sector also experienced similar developments in their respective countries, as the industry has profound contributions that touch the lives of people all around us," Azman added.
Azman, who is also president of the Association of the Electricity Supply Industry of East Asia and the Western Pacific (AESIEAP), said this improvement showed that the industry is rapidly changing on a daily basis, unlike 20 years ago, when it was a rather predictable one. Therefore, it is important for industry players to meet and discuss more often.
"Since the inception of Cepsi four decades ago, the focus of the ESI has been balancing the energy 'trilemma' elements of economic, energy security and environmental sustainability," he said. 
Under AESIEAP, TNB will enhance collaboration among the group, as well as global communities, Azman said.
"We believe, with your valuable support and commitment, we can translate this combined effort into valuable actions and solutions that will positively impact the industry," he added.
Speaking to reporters later, after the Executive Committee and 44th Council Meeting of the AESIEAP in conjunction with Cepsi 2018, Azman said the Philippines  will be hosting the 23rd Cepsi in Manila in 2020, followed by China in the 2021/2022 term.
The AESIEAP executive committee for the 2019-2020 term comprises Malaysia, the Philipines, China, Hong Kong Special Administrative Region (SAR), South Korea, Singapore and Thailand, he said.
The first Cepsi was held at Hong Kong SAR in the year 1976, and has since been organised every two years, with the most recent Cepsi held in Bangkok, Thailand in 2016, Azman quipped.
"Throughout the years, Cepsi has emerged as a premier platform for power industry companies, utility leaders, industry professionals and experts from all over the world to gather, exchange ideas and learn from one another. 
"It is also an avenue for industry players to showcase their technologies, products and services," he said.