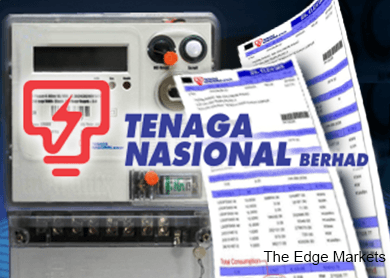 KUALA LUMPUR (Dec 18): Tenaga Nasional Bhd (TNB) said today that it has yet to know the net effect of the falling ringgit and coal prices on the tarriff.
"Coal prices have been coming down [and as for] the impact of the ringgit movement versus coal price movement, we'll have to see. It is difficult to say what the impact will be now," TNB chief financial officer Fazlur Rahman Zainuddin told reporters after the group's annual general meeting.
He also doesn't know whether the lower coal prices will translate into lower electricity tarriff for consumers.
"We don't know [but] the government had earlier announced that there would not be any adjustments to the tariff until June 30 [next year]."
He stressed that any tarriff adjustment would depend on the government's decision and the movement of coal prices.
Meanwhile, 12% of TNB's borrowings are denominated in US dollar, Fazlur said there will be some translation losses when the ringgit depreciates against US dollar.
"However, it is just on the book, it's unrealised. We will try to mitigate the impact."
TNB is also buying coals in US dollar, said Fazlur, and noted that falling crude oil prices will sometimes have an indirect effect on  prices of other commodities.
However, he reiterated that "at this point, we will have to see [what the effect will be]".