This article first appeared in The Edge Financial Daily, on February 14, 2019.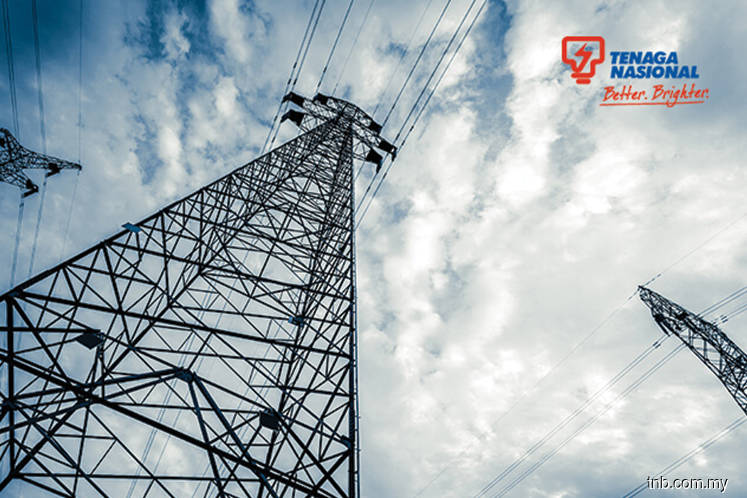 Tenaga Nasional Bhd
(Feb 13, RM13.06)
We maintain buy with a target price of RM 15.80: Tenaga Nasional Bhd's (TNB) earnings will normalise at RM6 billion. With cash flow yield of 6%, we expect TNB to sustain a 4.6% dividend yield. Market reform initiatives will free up about 50% of TNB's working capital requirement, and more importantly, lift ICPT risk (as government underwrites fuel cost directly). We cut 2018-20 net profit forecasts by 7-11% on higher depreciation and interest costs from upcoming power plants. We maintain a "buy" with a lower discounted cash flow target price of RM15.80 in tandem with the earnings cut. We believe TNB's earnings will normalise at RM6b (excluding forex losses, investment write-offs and one-off items) over 2018-20. The earnings base is supported by long-term contracts for TNB's generator division (accounting for 61% of Peninsular Malaysia's generation market share by 2020) and the stable regulated returns earned by TNB's transmission and distribution division. To recap, the government has approved a 7.3% return on regulated asset base (RM50.3b for 2018) over 2018-20.
 
With a cash flow yield of 6%, we believe the company can comfortably pay out 50-60% of net profit (excluding forex losses and investment write-offs) as dividends. In addition, potential market reforms may see TNB benefitting from lower working capital as TNB may no longer be required to purchase coal on behalf of independent power producers (IPPs) and TNB's own generator division. We estimate TNB's working capital of RM2 billion — RM2.5 billion for coal procurement. Potential market reforms will allow TNB to free up the working capital requirement.
The government reactivated special-purpose agency MyPower Corp for three years as part of the Malaysia Energy Supply Industry (Mesi) 2.0 initiative. Minister Yeo Bee Yin said that Mesi 2.0 will aim to accomplish three agendas — increase industry efficiency, future-proof industry structure, and empower consumers. Part of Mesi 2.0's goal was to decentralise and liberalise the electricity supply industry, while the main goal is to achieve affordable tariffs for its citizens.
In essence, we expect the government to remain committed to carrying out energy reforms, and this bodes well for TNB. We expect a Mesi 2.0 blueprint to be announced/launched sometime towards end-March 19. — UOB Kay Hian Securities, Feb 13