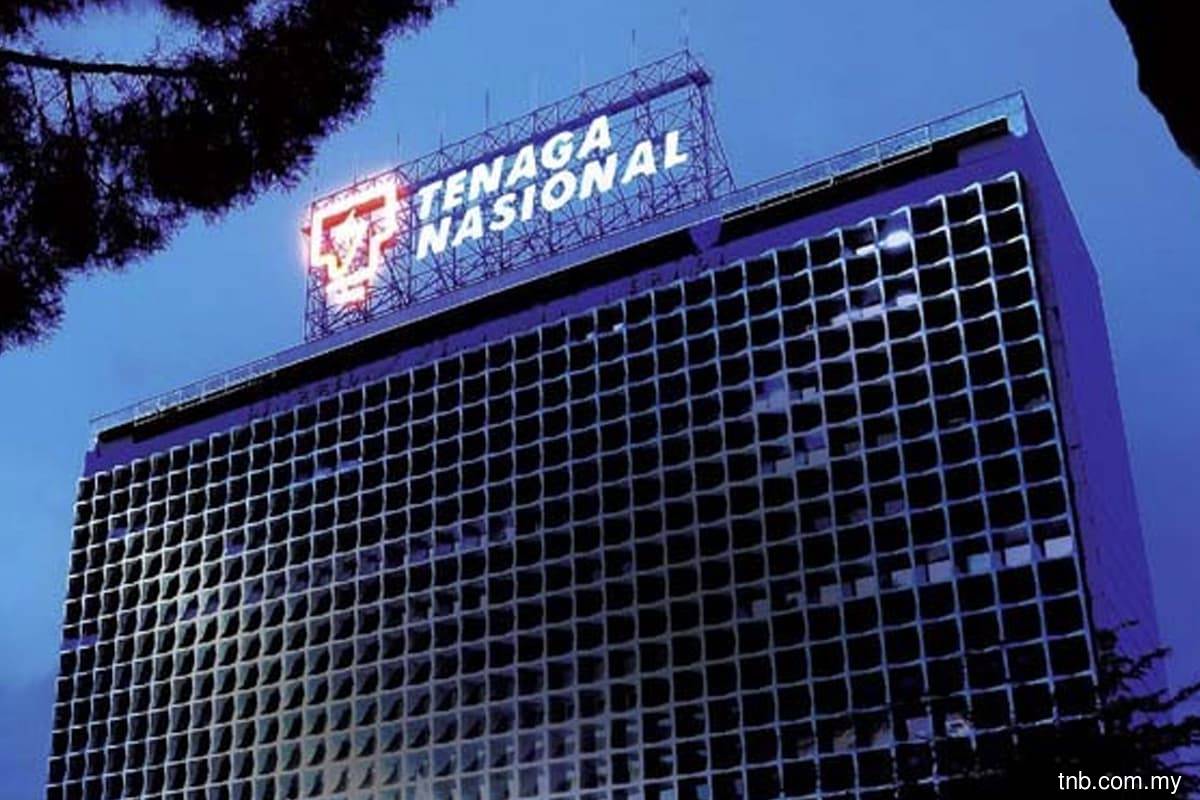 KUALA LUMPUR (July 2): Tenaga Nasional Bhd (TNB) said its newly-established renewable energy (RE) investment and asset management company Vantage RE Ltd will own, operate and manage a portfolio of RE assets in the UK and Europe as part of the Malaysian government-controlled utility's global environmental, social and governance (ESG) efforts.
In a statement yesterday, TNB said Vantage, which is headquartered in London, will be led by Vian Davys, who holds more than 20 years of experience in the RE sphere in the UK and globally. 
"With an experienced team comprising local hires in the UK working alongside TNB's Malaysian talent, Vantage is set to position itself swiftly for growth in the market, consistent with TNB's position as an experienced and reliable player in the UK's energy sector. 
"The immediate growth plan of Vantage will be focused on the acquisition of subsidised renewable obligation certificates (ROCs) and feed-in-tariff (FiT) assets across the UK and Ireland.  
"In May this year, Vantage successfully completed the acquisition of an additional onshore wind turbine with revenue contracted under the FiT scheme, bringing the total wind capacity in the company to 26.6MW. In addition to its existing assets, Vantage has also built a sizeable acquisition pipeline of operational assets, including those to be acquired via competitive bidding," TNB said.
ROCs are certificates issued to operators of accredited renewable generating stations for the eligible renewable electricity they generate, according to the UK's independent energy regulator Ofgem.
According to TNB's statement, the company's RE footprint in the UK began in 2017, when it invested in Vortex Solar UK Ltd for a 50% equity interest in one of the largest solar platforms in the UK with the ROC subsidy scheme.
In 2018, TNB's RE business portfolio in the UK was further expanded with the purchase of GVO Wind Ltd and Bluemerang Capital Ltd, the company said.
"These assets now operate under Tenaga Wind Ventures UK Ltd (TWV), a wholly-owned subsidiary of TNB, and hold the largest FiT wind portfolio in the UK.
"In 2020, TNB acquired the remaining 20% stake in the wind assets under TWV and an additional 5% of Vortex's controlling stakes, thus emerging as the sole and majority shareholder of the respective companies. This was a move going beyond holding equity, allowing greater management and operational control by TNB of these RE businesses, and augmenting TNB's ESG journey," TNB said.
Despite the Covid-19 pandemic and its effect on the world, the UK RE assets have remained resilient throughout the year, contributing solid operational margins through active asset management initiatives, according to TNB.
Looking ahead, TNB said Vantage is set to grow and realise its full potential as a global RE player, supported by conducive government policies, growing global ESG demand and rapid preference for RE as the "mainstream" energy source.
TNB president and chief executive officer (CEO) Datuk Baharin Din said in the statement that the international RE business is a priority for the company to thrive in the long term.
He added that TNB will continue to invest substantially in this area.
"We believe that these activities will contribute extensively towards global low-carbon generation and further accelerate TNB's commitment towards its ESG goals. We understand the importance of ESG to investors in line with their values and priorities of their investment decisions.
"We will not be green for green's sake as we know that a fundamental shift is needed to widen and deepen the global sustainability path. With the establishment of Vantage, we are on track to achieve the overall target of 8,300MW of TNB's RE capacity. Therefore, in line with TNB's global ESG vision, we will continue to grow the RE portfolio in our focus markets, leveraging existing assets, experience and capabilities," he added.
On Bursa Malaysia today, TNB's share price had fallen two sen or 0.21% to RM9.73 at 3.01pm, with a market value of about RM55.75 billion.
TNB has 5.73 billion issued shares.
In a separate statement yesterday, the company said its foreign shareholding had fallen to 12.21% as at May 31, 2021 from 12.31% a month earlier (April 30, 2021).
The latest foreign shareholding chart, which dates back to June 30, 2020, shows that TNB's foreign shareholding stood at 15.56% then.