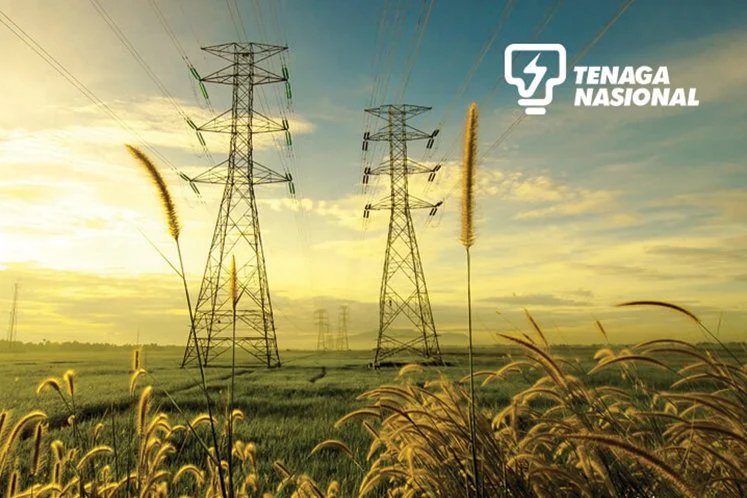 KUALA LUMPUR (July 1): Tenaga Nasional Bhd (TNB) confirmed today the Malaysian government had approved the adjustment of the Imbalance Cost Pass-Through (ICPT) surcharge from two sen/kWh to zero for domestic and non-domestic electricty users between July 1 and Dec 31, 2020.
In a statement to Bursa Malaysia today, state-controlled utility TNB said the government had approved the adjustment via the Energy Commission's (EC) letter yesterday.
"For this period of ICPT implementation, the government has approved a reduction in ICPT from the current two sen/kWh surcharge to zero sen/kWh for non-domestic customers. This reduction in the ICPT surcharge is due to a reduction in actual fuel cost for the period of January to June 2020 compared to the previous six-month period of July to December 2019,"
TNB said.
TNB said today no ICPT surcharge will be applied to domestic and non-domestic customers. TNB said domestic customers refer to residential customers.
According to the company, the ICPT adjustment for July 1 to Dec 31, 2020 involves a reduction in the cost of coal and gas used for power generation between January and June 2020.
"The average applicable coal price was at US$69.50 (RM297.91)/MT. Starting from January 2020, the gas price is set based on the reference market price (RMP), replacing the former two-tier gas pricing mechanism which comprised the regulated gas price and LNG (liquified natural gas) price. For the period of January to June 2020, the average RMP price was RM26.60/MMBtu.
"The benchmark fuel prices set for determination of the base tariff for the same period were US$75/MT for coal and RM27.20/MMBtu for gas," TNB said.
TNB said ICPT will be implemented based on the average base tariff of 39.45 sen/kWh.
According to TNB, ICPT is a mechanism approved by the government and implemented by the EC since Jan 1, 2014 as part of a wider regulatory reform known as the Incentive Based Regulation (IBR).
TNB said the ICPT mechanism allows it to reflect changes in fuel and electricty generation costs in consumers' electricity tariffs every six months.
"This mechanism is implemented according to Section 26 of the Electricity Supply (Amendment) Act 2015. TNB also wishes to inform that the impact of ICPT implementation is neutral on TNB and will not have any effect on its business operations and financial position," TNB said.
At Bursa's 12.30pm break today, TNB's share price settled down six sen or 0.52% at RM11.56, with a market capitalisation of RM65.83 billion.
The stock saw 621,700 shares traded.
Read also:
No electricity tariff surcharge for commercial and industrial users in 2H20 — EC