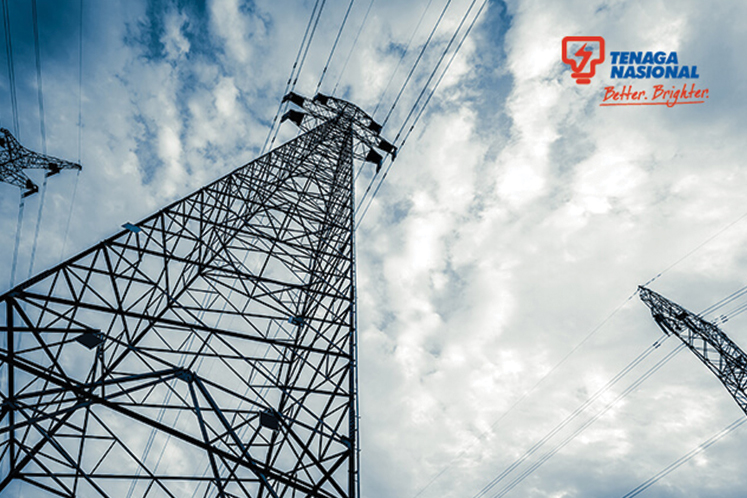 KUALA LUMPUR (Dec 12): Tenaga Nasional Bhd (TNB) is looking forward to welcoming other telecommunication companies (telcos) that are interested to become its retail service provider (RSP) for high-speed broadband (HSBB) throughout Peninsular Malaysia, said chief executive officer Datuk Seri Amir Hamzah Azizan.
This was following the Access Agreement signed today between TNB's wholly-owned subsidiary, Allo Technology Sdn Bhd, and Maxis Bhd's wholly-owned subsidiary, Maxis Broadband Sdn Bhd, to become TNB's first RSP for HSBB business.
Today's agreement signing marked another milestone in TNB's efforts to support the government's initiatives to provide nationwide digital connectivity, high-quality and affordable Internet for all Malaysians through the National Fiberisation and Connectivity Plan (NFCP), he said.
Amir Hamzah said the partnership with Maxis was a winning partnership with mutual value creation for both companies.
"Maxis has given its commitment to also sign a reciprocal agreement whereby Allo Technology can also leverage on Maxis' network infrastructure to deliver service to customers.
"At this juncture, TNB's partnership with Maxis will start with three sites where Allo Technology is currently offering its services, namely Jasin (Melaka), Cyberjaya (Selangor) and Bangsar South (Kaual Lumpur)," he said in his speech at the signing ceremony here, today.
Amir Hamzah said together with other planned rollout areas in Peninsular Malaysia, this would cover more than 135,000 homepasses — a term that refers to a residential area through which TNB's fibre network passes.
"In our NFCP's initiative, through Allo Technology, we have a vision to expand throughout the peninsula together with our RSPs, which can be achieved with the strong support and facilitation of the state governments, as successfully demonstrated in TNB's NFCP pilot project in Melaka.
"In partnership with Maxis, I look forward to extending our reach to create a positive impact on enterprises and industries as well, to offer reliable fibre connectivity for their business needs, together with our RSPs," he added.