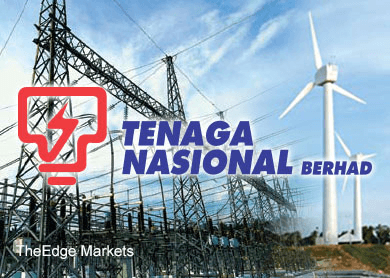 KUALA LUMPUR: Tenaga Nasional Bhd (TNB) will not be incurring any loss or decline in profit following the electricity tariff cut that is being enforced from March 1 to June 30.
Energy, Green Technology and Water Minister Datuk Seri Dr Maximus Ongkili (pic) said the tariff cut of 2.25 sen/kWj for users in Peninsular Malaysia was due to savings from the imbalance cost pass-through (ICPT) mechanism.
Ongkili said the mechanism allows any drop or increase in fuel price and other costs to generate electricity to be passed through to consumers through a review carried out every six months.
"However, the tariff cut for the period of four months does not involve any review on the base tariff, including the annual profit earned by TNB (fundamental: 1.3;valuation: 1.8).
"This is because the next base tariff review is on Jan 1, 2018, based on the incentive-based regulation (IBR) framework, which reviews the base tariff of TNB every three years," Ongkili said in a written reply to Raub Member of Parliament Datuk Mohd Ariff Sabri Abdul Aziz that was obtained in Parliament yesterday.
Ongkili added that TNB's profit will be reviewed according to its earnings' growth rate in the next three years.
Mohd Ariff had asked how much will TNB's earnings be affected by the tariff cut implemented from this month and whether the ministry plans to reduce its energy purchase from independent power producers (IPPs).
"For the period from Jan 2014 to Dec 2017, it is estimated that TNB will earn a profit at 7.5% of the weighted average cost of capital.
"Based on this explanation, TNB will not be bearing any loss or reduced income following the tariff cut effective March 1 to June 30," he added.
The tariff cut was announced on Feb 11, which wiped out RM2.6 billion of TNB's market value on that day.
Ongkili also said the government does not plan to reduce electricity procurement from IPPs because it is still needed to fulfil consumers' demand.
"Besides, competition in the power generation sector has proven to give the lowest power generation cost to consumers, with greater efficiency and higher reliability," he added.
This article first appeared in The Edge Financial Daily, on March 19, 2015.