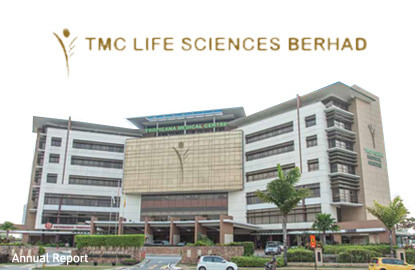 KUALA LUMPUR (July 20): TMC Life Sciences Bhd and its associate in Singapore, Thomson Medical, have inked a memorandum of understanding with UK-based Cell Therapy Ltd to collaborate on research and development in the biomedical and health sciences space.
"Our stem cell research and development partnership with Cell Therapy is part of TMCLS's (TMC Life Sciences) larger strategic vision to develop new and stronger capabilities to deliver higher quality medical care and outcomes," said TMC Life Sciences executive director/group executive Roy Quek.
TMC Life Sciences and Thomson will provide Cell Therapy with the relevant platform to facilitate stem cell research and development in Malaysia and Singapore, which will be focused on cardiovascular and orthopaedic conditions and through regenerative methods, seek to reduce the rate of morbidity and mortality in patients.
Meanwhile, Cell Therapy will develop programmes to train medical professionals in the partner hospitals (TMC Life Sciences and Thomson) in regenerative medicine and stem cell technology.
"Asia is a critical region for cell therapy. This is a strategic partnership with TMCLS and Thomson, which are among the fastest growing private medical groups in Southeast Asia.
"The partnership will accelerate access to Heartcel for the over 10 million patients in Southeast Asia with heart disease through clinical trials, physician education and innovative collaborations. It underlines Cell Therapy's commitment to bring life-saving medicines to patients world-wide," said Cell Therapy chief executive officer Ajan Reginald.
TMC Life Sciences fell 0.5 sen or 0.56% to close at 89 sen for a market capitalisation of RM1.54 billion.