This article first appeared in The Edge Financial Daily, on February 21, 2020.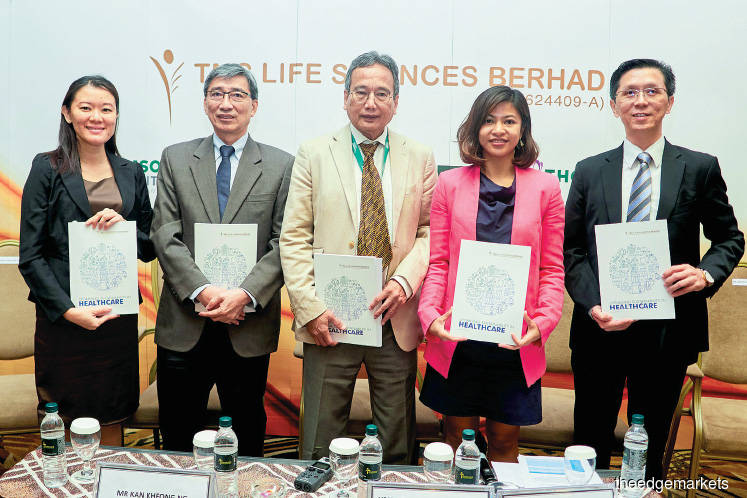 KUALA LUMPUR: TMC Life Sciences Bhd expects revenue contribution from its fertility business, which accounted for 17% in the financial year ended June 30, 2019 (FY19), to jump to 30% by FY21.
TMC chief executive officer (CEO) Wan Nadiah Wan Mohd Abdullah Yaakob said the group is projecting a 70:30 revenue distribution, and 60:40 profit distribution, between its hospital and fertility segments by FY21.
Speaking at a press conference after the group's annual general meeting (AGM) yesterday, she said the fertility business is being driven by Indonesian and Malaysian patients. Asked on the impact of the Covid-19 outbreak, Wan Nadiah said some patients from China have decided to postpone or cancel their appointments, but demand from the Indonesian and Malaysian patients should cushion the impact.
"Our [fertility] branches in Penang, Ipoh and Johor Bahru continue to see a growth in the number of patients that visit them, so I think that has been balanced out," she said, adding that the group's Puchong fertility centre will be reopened in May.
"For the hospital itself, we have not seen any impact. In fact, we have more people who are concerned [about the virus] coming to the hospital to get checked out. The numbers at the health screening centre have dramatically increased as well," she said.
Wan Nadiah said TMC's hospital business is also expected to see a strong single-digit growth in revenue, particularly as the number of high complexity cases received by Thomson Hospital Kota Damansara (THKD) has risen to full capacity involving 200 beds.
She said THKD has seen greater demand for its intensive stroke management, emergency response, intensive care unit and cardiothoracic services.
In the first half of 2021, the hospital will see an increase of 200 beds to 400 beds, with a future capacity of 600 beds.
Consequently, the group's expenses are expected to rise by 10% in FY21, said the group's chief financial officer, Jimmy Wong.
Piling works for the Thomson Iskandar Medical Hub in Johor have been completed, with the project's full completion aimed for within one to two years after the Rapid Transit System project at Bukit Chagar is fully operational.
"We are looking at various funding options for Johor, but for the Kota Damansara portion we are secure," Wong said.
In terms of funding for THKD's expansion, Wong said the combination of its RM90 million revolving credit facility from OCBC Bank (M) Bhd and the RM300 million term loan from Malayan Banking Bhd is sufficient for its expansion.
The group has earmarked RM183.7 million in capital expenditure for THKD and Thomson Iskandar Medical Hub until FY21, while the recurring income capex will be RM25.6 million in FY20.