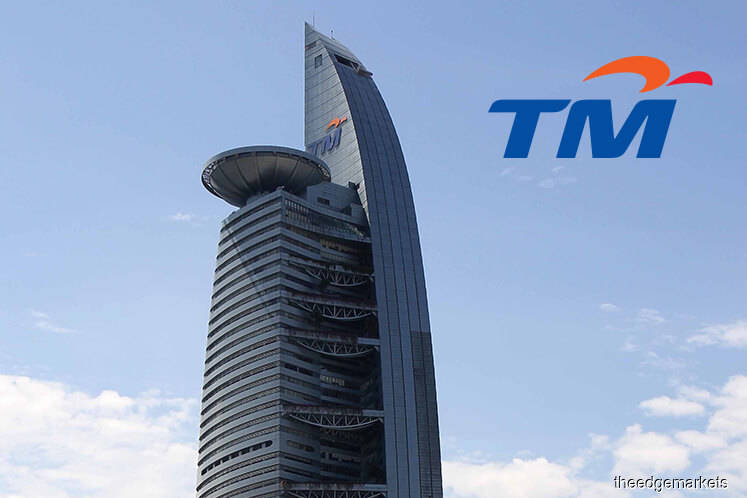 KUALA LUMPUR (July 3): Telekom Malaysia Bhd (TM), in collaboration with Huawei Technologies (M) Sdn Bhd, has introduced TM ONE Cloud a (Cloud Alpha) services, which offer cloud, artificial intelligence (AI), cybersecurity, cloud operations and cloud AI infrastructure.
Group chief executive officer Datuk Noor Kamarul Anuar Nuruddin said the services would enable Malaysian companies, enterprises and the public sector to obtain an extensive suite of cloud computing services beginning October this year.
"The partnership with Huawei Technologies (M) Sdn Bhd will enable TM to accelerate the digital services and solutions to the nation, striding forward as the only Malaysian-owned end-to-end cloud infrastructure service provider.
"With this partnership, we will be able to offer our customers a whole suite of cloud services spanning the standard infrastructure-as-a-service (IaaS), platform-as-a-service (PaaS) and software-as-a-service (SaaS)," he said at the memorandum of agreement (MoA) signing ceremony between TM ONE and Huawei here today.
The MoA was signed between TM ONE executive vice-president and chief executive officer Ahmad Taufek Omar, TM ONE vice-president of sales Mohd Roslan Mohd Rashidi, Huawei Malaysia vice-president of carrier network business group Zac Chow, and Huawei Malaysia vice-president of Cloud and AI Lim Chee Siong.
It was witnessed by Deputy Communications and Multimedia Minister Datuk Zahidi Zainul Abidin.
Noor Kamarul said the services covered Industry Solutions, Enterprise Application Services, Big Data and Internet of Things (IoT) solution, among others.
He added that the Cloud a service will enable TM ONE's customers to also enjoy the power of reliable, secure, agile and future-ready cloud platform and services to drive their digital transformation journey.
Besides, Huawei Malaysia chief executive officer Michael Yuan said the company will play a more proactive developmental role in providing ready infrastructure and ecosystem to support government aspirations of industry transformation and the construction of more national AI centre, as well as cultivate more Cloud and AI talents in Malaysia.
"Besides talent development, the MoA also outlined various initiatives to further drive foreign cloud and data transaction back to Malaysia and positioned the country as the leader in Cloud and AI era," he said.
Meanwhile, Zahidi, in his speech, said the initiative further supports the government's digital economy aspirations to offer digital services and solutions to the nations.
"Malaysia will now focus on economic growth and towards reaping the full benefits of the Industrial Revolution 4.0. Therefore, today's MoA is a step in the right direction," he said.