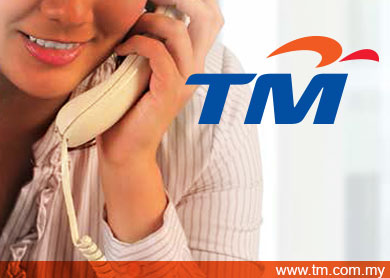 KUALA LUMPUR (Nov 18): Telekom Malaysia Bhd (TM) has signed a framework agreement (FA) with MyTV Broadcasting Sdn Bhd (MTVB) to provide digital terrestrial television (DTT) infrastructure, network facilities and related services in Malaysia.
The DTT services will be accorded to MTVB for a period of 15 years, with an annual contract value of RM70.47 million.
"The subscription of DTT services from TM will allow MTVB, which has been awarded the licence by the government to operate the infrastructure and network facilities for DTT in Malaysia, to realise the migration of analogue terrestrial broadcasting to digital throughout the country by 2016," said TM in a filing with Bursa Malaysia today.
The FA governs the general principle terms for the subscription of various telecommunication services and solutions for the DTT services by MTVB from TM.
Under the agreement, TM will develop a terrestrial distribution network to connect MTVB's digital multimedia hub to all 37 transmitter sites, 10 regional hubs and two earth stations via a nationwide ring network.
TM will also provide MTVB with fibre broadcast network and system to allow the latter to deliver its services.
"The FA is not expected to have any material effect to the earnings and net assets of TM Group for the financial year ending Dec 31, 2014. However, it is expected to contribute positively to future earnings of TM," said TM.
Shares of TM were up 1.27% to RM7.18 at the morning close, giving a market capitalisation of RM26.56 billion.