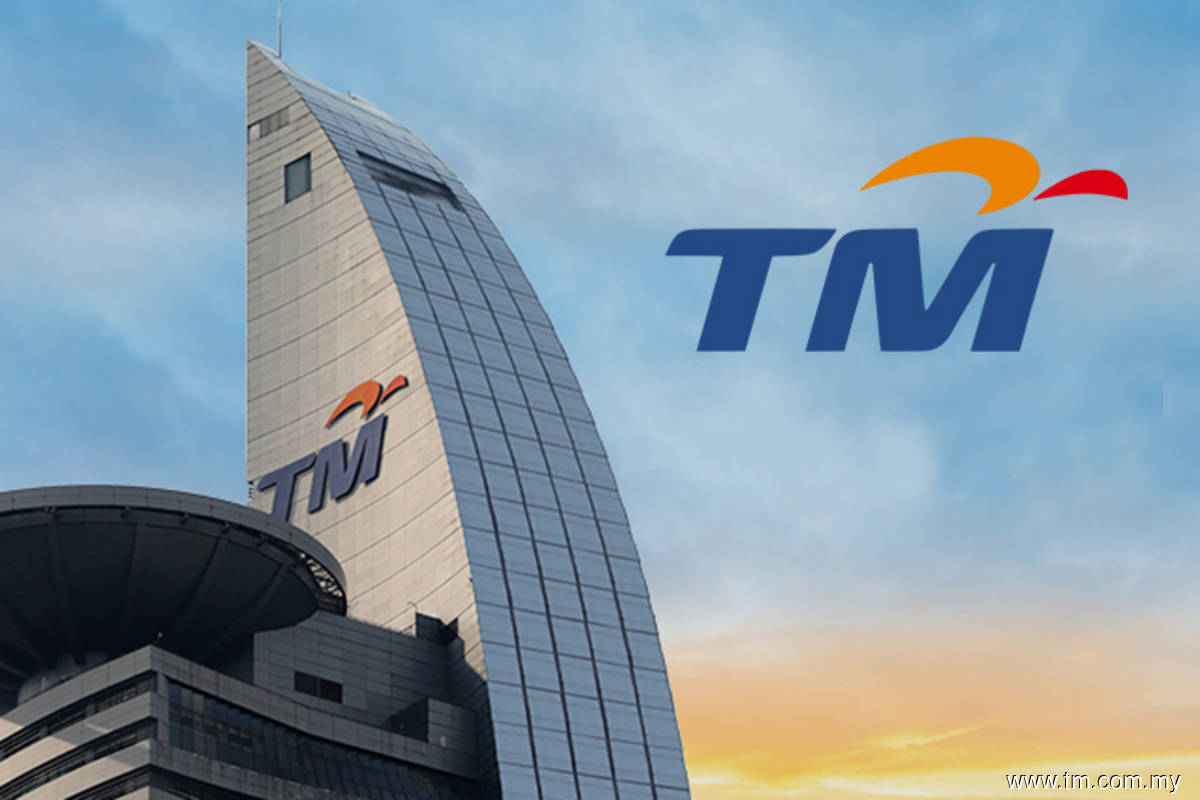 KUALA LUMPUR (May 23): Telekom Malaysia Group's (TM) enterprise and public sector business arm TM One is poised to offer comprehensive data centre capacity and data sovereignty for the government's digital transformation.
It said that with the government's Cloud Framework Agreement (CFA) formalised, the appointed cloud service providers (CSPs) and managed service providers (MSPs) must now demonstrate their strategic offerings to potential clients.
In a statement Monday (May 23), the group said that in anticipating the extended capabilities needed to implement the government's strategic shift to cloud, TM One continues to expand its data centre portfolio.
"With several carrier-neutral data centre facilities in Malaysia and one in Hong Kong that operate as multi-cloud providers for various hyperscalers, TM One is on course to launch its tenth centre, which will be a Tier III/Rated 3 Data Centre, anticipated to be unveiled in the third quarter this year.
"With no less than 3 megawatt (MW) of power and the ability to accommodate 700 equipment racks, this data centre is aimed to improve power efficiency through its cooling system design which runs on modular air-cooled chillers," it shared.
As the sole local CSP, TM One noted its established in-country data centres, infrastructure and services ensure that all operations and transactions are independent of foreign regulations or third-party policies and requirements, imparting greater agility and trust in the migration and supervision of government and citizen data.
Group chief executive officer Imri Mokhtar said that as Malaysia's leader in end-to-end cloud and data centre services, TM is committed to strengthening its digital offerings to meet the government's MyGovCloud requirements.
"Investing in the growth of our data centres will enable us to manage the volumes of public data throughout and after the migration process. Our locally based infrastructure and cloud services also enable us to support the unique needs of the government, especially on data sovereignty," he said.
Meanwhile, TM One executive vice-president Shazurawati Abd Karim said this latest edition of data centres will include enhanced data security capabilities through TM One's Cyber Defence Centre (CYDEC), addressing the government's potential risk areas including cybersecurity, compliance, privacy, ethics and social responsibility.
"To facilitate the transformative journey of individual government agencies, TM One's professional services team, along with our partner MSP, Cloud Connect, will work closely with these agencies on Cloud Design Planning, Migration Services, and Workload Optimisation Services, customising the solutions and experiences to the unique needs of each agency.
"With our deep understanding of the Malaysian landscape and a full suite of established services and infrastructure, we are confident that our infrastructure, solutions and partnership with Cloud Connect will enable the government to reach their next advantage, today and tomorrow," she added.