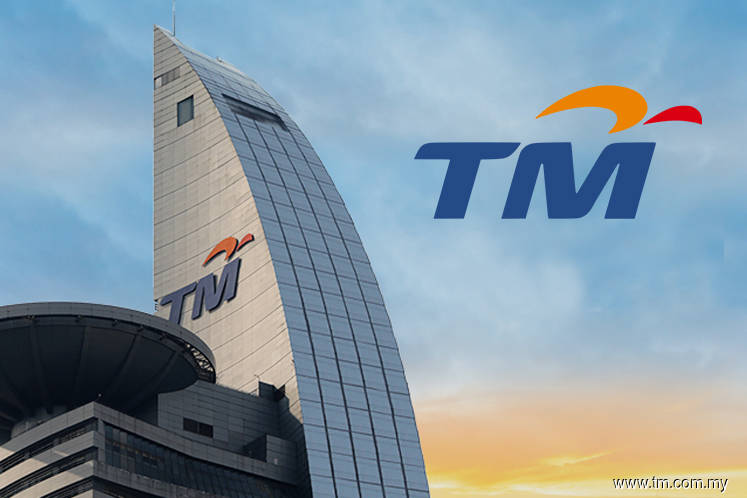 LANGKAWI: TM One, the enterprise and public sector business solutions arm of Telekom Malaysia Bhd (TM), and FNS Value Co Limited (FNSV) of Korea on Tuesday (Jan 21), signed a memorandum of collaboration (MoC) to appoint TM ONE as the sole distributor of FNSV Blockchain Secure Authentication (BSA) products and solutions for Malaysia and as the strategic partner for the ASEAN Region.
FNSV offers the world's first patented solution based on blockchain technology that does not require a password for authentication, simple to use, extremely secure and almost impenetrable.
Under the partnership, TM One and FNSV will jointly collaborate on the technology and business development for BSA solutions based on FNSV's Guardian-CCS 1.0 (G-CCS 1.0) for Malaysia, ASEAN and other potential markets on web, mobile, Internet of Things, fifth generation (5G) and all other types of medium authentication and certification services.
TM One executive vice president and chief executive officer (CEO) Ahmad Taufek Omar said partnership between the two national players would bring advanced security services for Malaysia and the ASEAN market.
"This (collaboration) is good as part of TM One's dream to be a complete solutions provider, and we can use FNSV's security as one of the key parameters that will be offered to the enterprises and the public sector.
"So we can address the customers' requirement from access level all the way to the network security level. With the introduction of the BSA, we believe this is the best solution that we have tested internally and we will deploy this very soon," he said.
Ahmad Taufek said TM One had also identified and presented FNSV BSA to several of its customers.
"We have presented this to several customers and some have shown keen interest, so we are finalising the agreement. Some financial institutions have also expressed interest to join us into this new technology, so do other companies that need additional security.
"I think we should be able to forge collaboration with some corporate organisations very soon. The system and infrastructure are being undertaken and we are still doing some final tuning. The overall set up should be up and running within 45 days.
Asked on the projection on the advanced security services, Ahmad Taufek said it had not been set yet.
"There's no projection yet because this is a new technology that complements the overall offerings that TM One has, but we are looking forward to this.
"At the same time, TM One has subsidiaries in Indonesia, so we also expanding this service to be carried out by our subsidiary in the republic, PT VADS. We are training our people to go into both markets concurrently," he said.
The MoC was signed by Ahmad Taufek on behalf of TM One while FNSV was represented by its managing director Kim Eun Mi. The ceremony was witnessed by TM Group CEO Datuk Noor Kamarul Anuar Nuruddin and FNSV CEO Jeon Seung Ju.
Meanwhile, Jeon said G-CCS 1.0 is very user-friendly and has been proven to be impenetrable.
"Our mission to introduce G-CCS 1.0 to the world will be one step closer with TM, a highly reputable service provider in ASEAN, as our strategic partner. We are confident that this collaboration will benefit both parties in terms of technology sharing and joint marketing, when Malaysia becomes the regional hub for our BSA," he said.