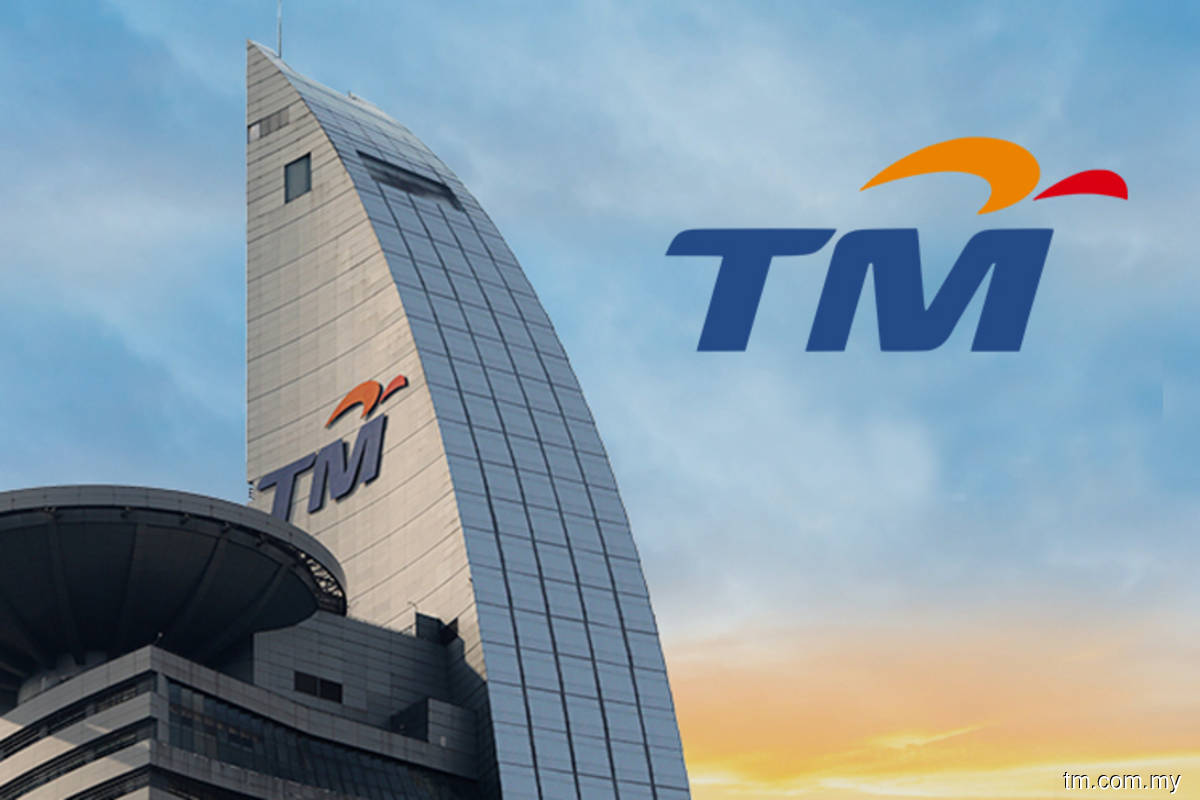 KUALA LUMPUR (Aug 27): Telekom Malaysia Bhd (TM) is maintaining its capital expenditure (capex) guidance of 14% to 18% of revenue for the financial year ending Dec 31, 2021 (FY21), despite the lower-than-expected capex spending in the first half.
Its chief executive officer Imri Mokhtar said the capex spending in the first six months  stood at RM597 million, or 10.7% of the RM5.57 billion revenue.
Of the amount invested, 65% was for network access, 16% for core network, and the balance 19% for support systems, he said in a virtual press briefing today.
"We do expect our capex level to be around 14% to 18%, when the year ends. In the second half, as more projects roll out, the capex invested will go higher.
"(It involves) various categories of investment. Certainly the fibre roll-out will be one, but beyond that also for core network as well as the various support systems that are required to support big customer operations," he added.
For FY20, TM's capex spending totalled RM1.49 billion, accounting for 13.7% of total revenue of RM10.84 billion.
TM confident internet usage will keep growing even when more people are allowed to return to office
Imri expressed confidence that TM's internet service will continue to grow when more people return to the office to work.
"During the period when people could briefly come back to work and movements were less restricted, we did see the consumption of data, and our customers were still maintained at a relatively high level," he said.
"That is because the lifestyle is getting more and more digital. I believe that the country now has really reached that tipping point where fast and reliable internet at home is an essential service already.
"Especially now, if you look at the approach by various companies, things may not return to how it was before where everyone comes back to the office. We are looking at a hybrid, sort of an approach of a mix of (working from) office as well as from home, and that is the way of how I think the future of work will be. So I think that that growth (for internet usage) will still continue," he added.
TM observed that internet usage went up by 45% since the start of the Movement Control Order in March 2020. The broadband service provider said the increase in internet traffic usage was driven by more Malaysians working from home, conducting business online, participating in online learning, and keeping the family entertained while staying safely at home.
TM announced a 27.33% increase in its first half net profit to RM544.06 million, from RM427.27 million in 1HFY20, on the back of higher revenue and better cost efficiency.
Six-month revenue rose 8.22% to RM5.57 billion, from RM5.15 billion in the previous January-June period, which the group said was driven by growth across all its customer segments — unifi, TM One and TM Wholesale.
Imri said its unifi service recorded more than 210,000 new customer activations in the second quarter ended June 30, 2021 (2QFY21), marking its highest number of unifi activations in a quarter in its 11-year history.
Apart from that, he said unifi achieved an important milestone of two million customers in May. By end-June, its fixed broadband customer base had gone up to 2.55 million, representing a solid 15% growth over the past 12 months since June 2020.
"This growth was enabled by the higher number of ports added in 2QFY21 and wider fibre network coverage, exceeding the targets committed in the JENDELA plan, achieving 138% of its commitment in 1HFY21," he added.
2QFY21 net profit down 20% to RM218.6m
For 2QFY21, TM's net profit fell 20.44% to RM218.59 million from RM274.75 million a year earlier, on increase in operating costs which included provisions recognised as part of the group's manpower optimisation initiatives.
Quarterly revenue, however, rose 6.59% to RM2.76 billion from RM2.59 billion, helped by the increase in revenue for all services apart from non-telecommunication-related services.
TM declared an interim dividend of seven sen per share during the quarter, payable on Sept 30.
On a quarter-on-quarter basis, TM's net profit fell 32.84% from RM325.47 million in the January-March quarter, while revenue dipped 1.66% from RM2.81 billion.
Imri blamed the weaker q-o-q performance on the increase in operating costs, including donations to Covid-19-related funds, as well as the high base effect from 1QFY21.
TM's share price closed one sen or 0.17% higher at RM6.06, giving the group a market capitalisation of RM22.87 billion.
Read also:
TM 2Q net profit falls year-on-year to RM219m, pays seven sen dividend