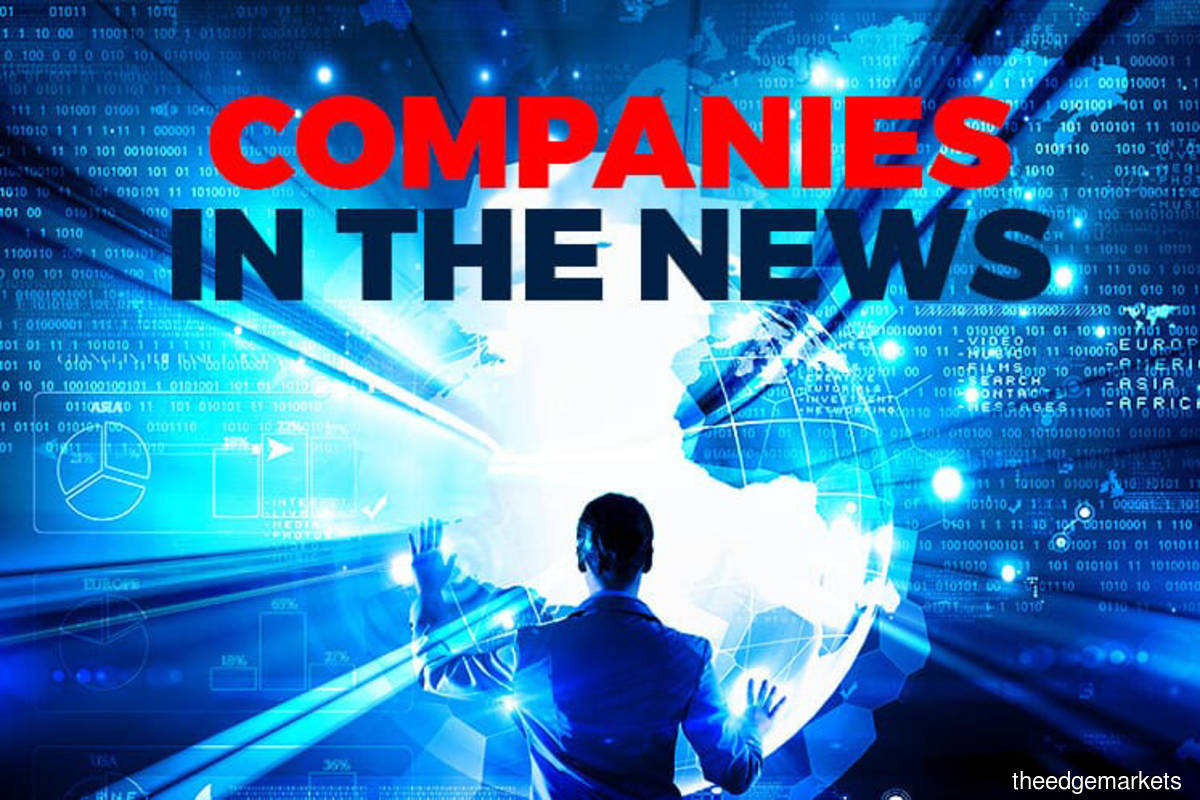 KUALA LUMPUR (July 29): Based on corporate announcements and news flow today, stocks in focus tomorrow may include Telekom Malaysia Bhd, Luxchem Corp Bhd, KIP Real Estate Investment Trust, Tenaga Nasional Bhd, Ta Win Holdings Bhd, TRC Synergy Bhd, TCS Group Holdings Bhd, KNM Group Bhd, Axiata Group Bhd, SYF Resources Bhd, Parkson Holdings Bhd and Fraser & Neave Holdings Bhd.
Telekom Malaysia Bhd (TM) has confirmed that its managing director cum group chief executive officer Datuk Noor Kamarul Anuar Nuruddin had resigned, and that Imri Mokhtar had returned to the group to take over the helm. This confirmed an earlier report by theedgemarkets.com. TM said Noor Kamarul's departure is effective today and that Imri's appointment will take effect on Aug 1.
Luxchem Corp Bhd's net profit for the second quarter ended June 30, 2020 fell 23.45% to RM7.57 million, from RM9.89 million a year earlier, mainly dragged down by its manufacturing segment. Quarterly revenue, meanwhile, fell to RM140.29 million, from RM188.39 million. The group declared a single-tier interim dividend of one sen per share for financial year 2020, to be paid on Sept 30.
KIP Real Estate Investment Trust's (REIT) net property income (NPI) grew 17% to RM13.23 million for the fourth financial quarter ended June 30, 2020 (4QFY20), from RM11.31 million a year ago. The growth, KIP REIT said, was largely underpinned by 11 months' income contributions arising from the acquisition of AEON Mall Kinta City, but partially offset by the amortisation of rental rebates. It also noted that the 25.1% year-on-year decline in property operating expenses lifted the REIT's NPI for the quarter. Quarterly gross revenue increased by 4.3% to RM16.9 million, from RM16.2 million in 4QFY19. 
Tenaga Nasional Bhd (TNB) is taking over Menteri Besar Negeri Sembilan Inc's 5% stake in associate company Jimah Energy Ventures Holdings Sdn Bhd, which runs a power plant in Negeri Sembilan, for RM80 million. At the same time, it will take up 5% of the Class B Notes issued to help fund the power plant. Edra Power Holdings Sdn Bhd controls Jimah Energy with a 75% stake, while TNB currently holds a 20% stake.
Copper wire and rod maker Ta Win Holdings Bhd has teamed up with Perbadanan Memajukan Iktisad Negeri Terengganu to jointly develop an industrial park at a gross development cost of RM2.4 billion in Kemaman, Terengganu. Ta Win said the industrial park aims to integrate the supply chain of non-ferrous metal industry that pools industrial players both from the upstream and downstream segments.
Subcontractor TRC Synergy Bhd is aiming to secure additional contracts from main contractors to boost the company's performance despite the challenging market environment. The company currently has RM1.5 billion in terms of order book, which will last until 2022, and is eyeing another RM1.5 billion in terms of tenders to replenish the current order book standing.
Newly listed TCS Group Holdings Bhd has clinched a RM146.3 million contract for main building works for serviced apartments in Sentul, Kuala Lumpur.
KNM Group Bhd's unit has bagged a contract worth RM20.91 million from an Australian oil and gas firm for the supply of air coolers bundles for gas compression stations in Australia.
Axiata Group Bhd is expecting to cut its RM6.6 billion planned capex for 2020 by around 15% or about RM990 million to RM5.61 billion, according to its deputy chief executive officer Datuk Izzaddin Idris. Meanwhile, it aims to cut another RM1 billion in costs this year as part of its long-term strategy, with the bulk of the reduction to be seen in its network and IT infrastructure, as well as digitalisation efforts.
SYF Resources Bhd said it is injecting some RM30 million into one of its residential development projects to expedite the construction progress. The project, Alstonia Residence in Kajang, is being undertaken by Darul Majumas Sdn Bhd, which is 75% owned by the group via its indirect unit SYF Development Sdn Bhd.
Parkson Holdings Bhd is divesting its remaining 30% equity stake in its wholly-owned hire purchase unit, Parkson Credit Sdn Bhd, to Hong Kong-listed subsidiary Parkson Retail Group Ltd for RM26 million. Parkson Holdings said its wholly-owned unit Parkson Credit Holdings Sdn Bhd has entered into an agreement to dispose of the stake to Parkson Retail's wholly-owned subsidiary Oroleon (HK) Ltd. As a result, Parkson Holdings' effective interest in Parkson Credit will be diluted to 54.97% from 68.48%, resulting in a lower future earnings contribution from Parkson Credit to Parkson Holdings.
Fraser & Neave Holdings Bhd (F&N) has entered into a related-party transaction to dispose of its Teapot trademark for RM83.17 million to better leverage on F&N Global Marketing's expertise in managing brands and related intellectual property.