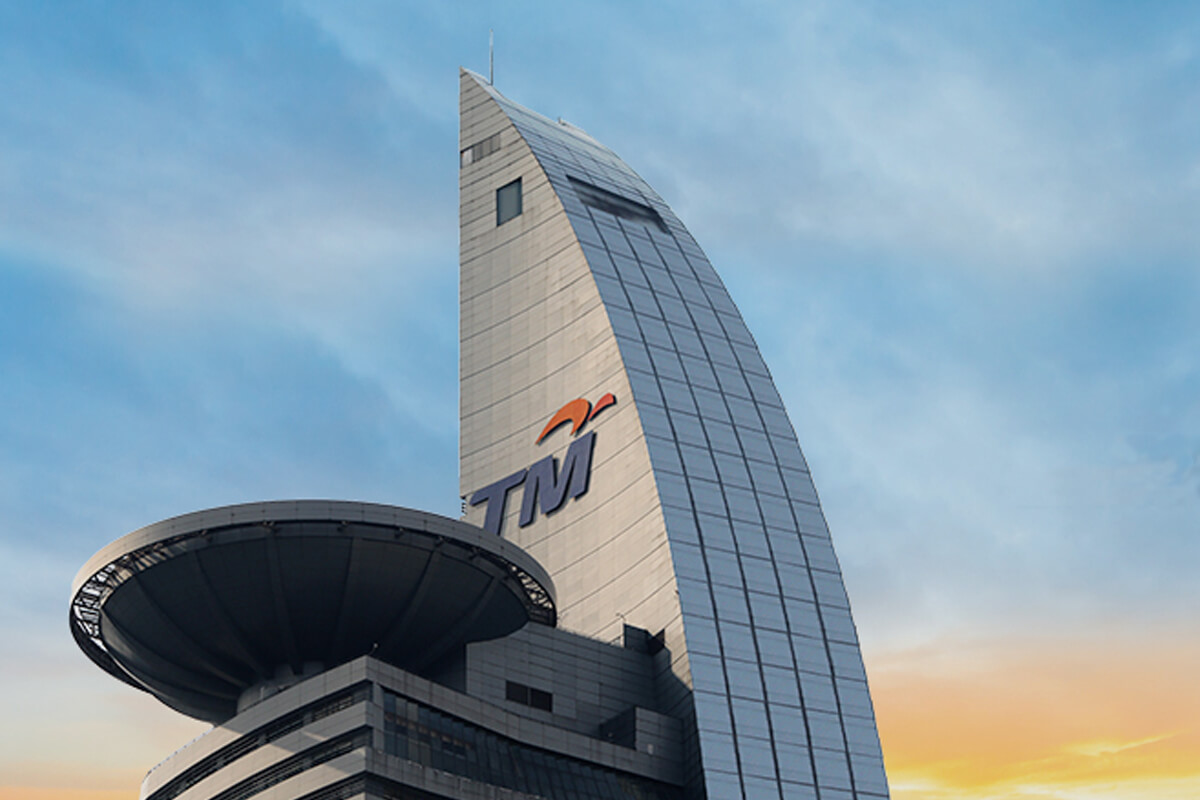 KUALA LUMPUR (Feb 24): Telekom Malaysia Bhd (TM) will be investing between 14% and 18% of its annual revenue for the financial year ending Dec 31, 2021 (FY21) for capital expenditure (capex) purposes, said its chief executive officer Imri Mokhtar.
He is expecting flat to single-digit revenue growth for FY21, versus its unaudited FY20 revenue of RM10.84 billion. Pre-tax profit is expected to be more than RM1.6 billion, versus RM1.02 billion in FY20.
Based on back of the envelope calculations, TM could be spending between RM1.5 billion and RM2.1 billion for the year, versus its total capex of RM1.49 billion or 13.7% of revenue in FY20.
"Part of the capex would be [invested] across various infrastructure including digital connectivity and digital infrastructure which could include cloud, cybersecurity and so forth," said Imri during a virtual media briefing today.
In FY20, the group allocated 53% of its RM1.49 billion capex for improving access, 25% to upgrade its support systems, while the balance 22% was invested in its core network.
TM invested in fixed network rollout, fixed service delivery and customer experience, targeted mobile network rollout, international connectivity, cloud and data centre, as well as IT modernisation, said TM.
On the telco's earnings performance, TM announced a 61% increase in its annual profit to RM1.02 billion for FY20. The sharp rise in earnings was underpinned by lower tax charges as well as contribution from the group's share of improved performance of subsidiaries with non-controlling interests.
Its annual revenue fell 5.2% to RM10.84 billion in FY20 from RM11.43 billion posted last year due to lower revenues from all lines of products.
TM has declared a final single-tier cash dividend of 7.5 sen to its shareholders. Cumulatively, TM has proposed 14.3 sen for FY20 versus 10 sen in FY19.
For the fourth quarter ended Dec 31, 2020 (4QFY20), TM posted a net profit of RM259.44 million versus a net loss of RM51.09 million a year ago. Quarterly revenue was 1.1% lower to RM3 billion from RM3.03 billion a year earlier, underpinned by lower revenue in its voice, data and non-telecommunication services, noted the company in a filing with Bursa Malaysia.
Its earnings per share jumped to 6.87 sen in 4QFY20 compared with loss per share of 1.37 sen a year earlier.
Today, the counter fell 22 sen or 3.41% to RM6.23, giving it a market capitalisation of RM23.51 billion.
Read also:
TM to provide core infrastructure of cloud platform