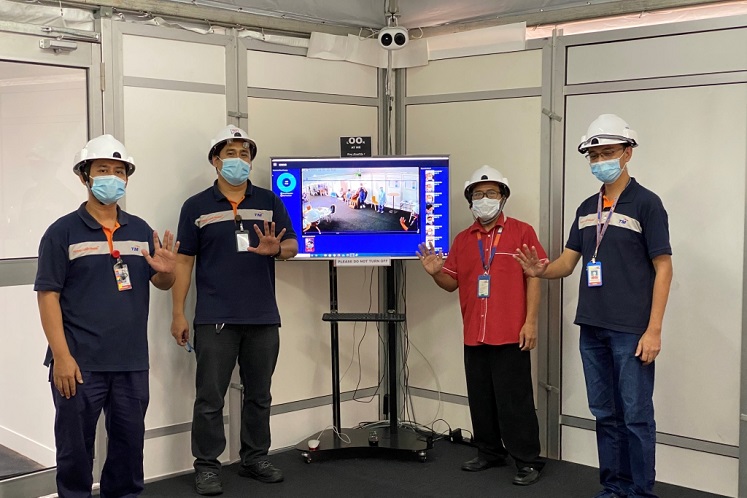 KUALA LUMPUR (April 27): Telekom Malaysia Bhd (TM), via its innovation arm TM Research and Development (TM R&D), recently deployed its Early Warning, Alert and Response (EWAR) thermal camera system at a Covid-19 quarantine and treatment centre.
In a statement today, TM said EWAR helps to screen medical teams and front-liners for high temperatures — a symptom of the viral disease — at the centre, set up in the Malaysia Agro Exposition Park (MAEPS) in Serdang, Selangor.
"EWAR is developed with a higher accuracy function, in comparison to most off-the-shelf handled thermometer scanners, which eliminates multiple time-consuming manual body temperature screening processes," said TM.
The system, which is able to screen 10 to 15 people per second, is expected to speed up the screening of healthcare workers while minimising human contact.
"The solution also requires minimal human supervision, hence the medical teams can focus on their core duties of providing necessary treatment to patrons at the centre," said TM R&D chief executive officer Dr Sharlene Thiagarajah.
Meanwhile, Dr Md Anuar Abd Samad @ Mahmood, the director of quarantine centre for low-risk Covid-19 at MAEPS, said: "Taking proactive measures is important for us to accommodate medical front-liners in treating Covid-19 patients efficiently."
EWAR also comes with cloud-based software and a mobile application, which enables all information captured by the camera to be escalated in real time to any relevant authorities for planning and emergency response purposes.
Stay at home. We will deliver the news to you at theedgemarkets.com.