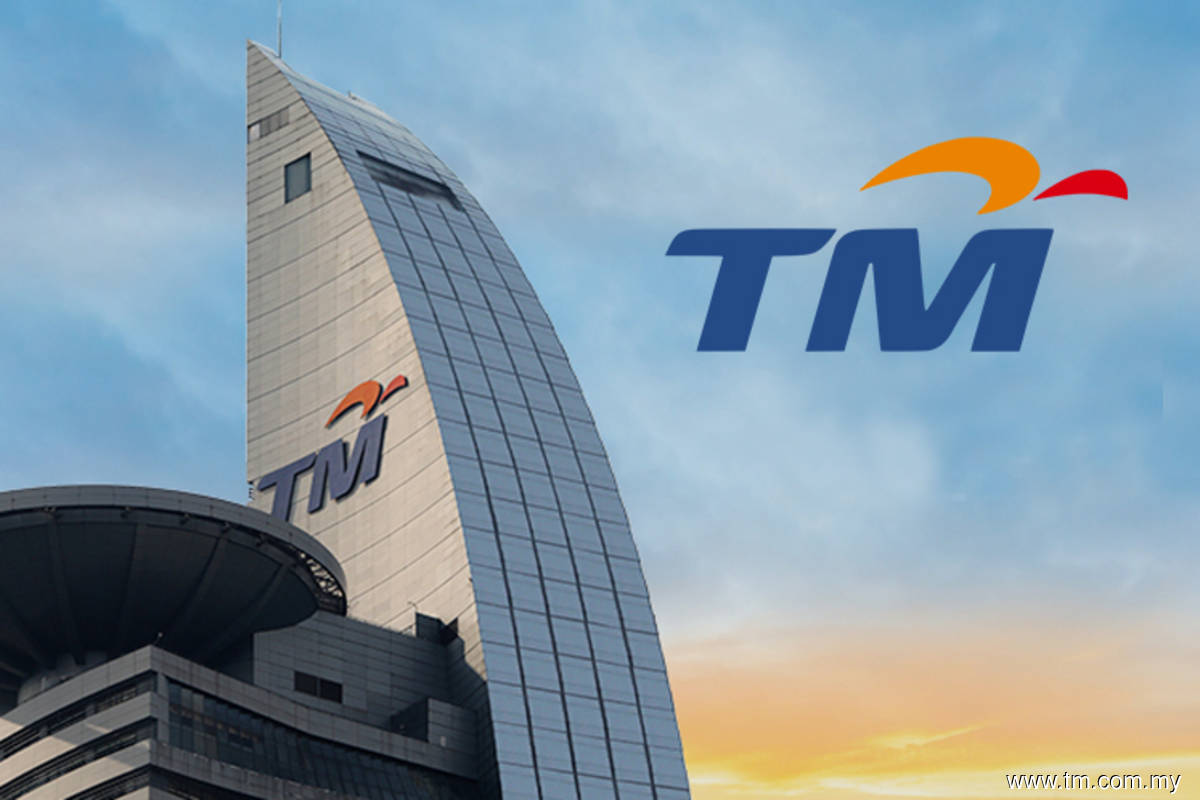 KUALA LUMPUR (Dec 16): Telekom Malaysia Bhd (TM) has on Thursday signed a 10-year fibre leasing service agreement with Digital Nasional Bhd worth RM2 billion to speed up the deployment of the government-owned 5G network nationwide.
Under the agreement, TM will provide the services to enable DNB's 5G infrastructure needs in supporting the government's aspiration to speed up 5G rollout in Malaysia. It will do so by providing 5G fibre leasing services for connectivity between DNB's 5G mobile sites and nodes, leveraging TM's domestic fibre cable network spanning over 640,000km across Malaysia.
"Prior to this, TM, along with other fibre providers in Malaysia, had participated in the 5G Fibre Leasing Request for Quotation exercise conducted by DNB in June 2021," TM said in a statement.
The term sheet agreement was signed by TM's group chief executive officer Imri Mokhtar and executive vice president (wholesale) Amar Huzaimi Md Deris, while DNB was represented by its CEO Augustus Ralph Marshall and chief operating officer Dushyanthan Vaithiyanathan.
"Today's signing further reinforces the government's aspiration of putting in place Malaysia's digital infrastructure and network. We have always been a strong advocate of infrastructure sharing in providing connectivity services and end-to-end solutions, to enable excellent wireless solutions and services," Imri said.
As DNB's selected partner in implementing the government's 5G network rollout plan in Malaysia, Imri said the signing of the fibre agreement is testament to TM's advanced network technology and workforce capabilities in delivering fibre solutions throughout the country.
"Critical in executing this mission is to ensure our network is robust to support the future requirements of 5G and further fuel technological innovation in Malaysia.
"In delivering the fibre connectivity for DNB's 5G network, the local telecommunications vendors and suppliers' ecosystem shall benefit too, in areas such as engineering services, supply of fibre, accessories, poles, manholes and premise equipment. Based on our current fibre implementation, we expect more than 70% of the work to involve and benefit bumiputera and local companies," Imri said.
"TM is also excited to utilise DNB's 5G network to provide 5G services and solutions to our home, SME, enterprise and public sector customers. With the launch of DNB 5G network services yesterday, we will be able to test the 5G network and offer services on a trial basis in selected areas across Kuala Lumpur, Putrajaya and Cyberjaya," Imri added.
Further, TM said in a bourse filing that the term sheet is binding on TM and DNB and shall form the basis of a definitive agreement for the respective services. "Upon the signing of the term sheet, the parties shall immediately enter into negotiation with a view to finalise and execute the definitive agreement on detailed terms mutually acceptable to both parties within four months," said TM.
According to TM, the term sheet signed shall take effect from Aug 28, 2021 and remain valid and effective until the expiry of the 10 years' service term of the last commissioned cell site. TM expects the proposed services to DNB as stipulated in the term sheet to contribute positively to its future earnings.
Just a day earlier, DNB announced that TM, on behalf of unifi Mobile, and YTL Communications Sdn Bhd on behalf of Yes, will be the first two operators in the country to provide 5G access to their respective customers within their coverage areas.
DNB said the latest telecommunications standard is now available in certain areas throughout Putrajaya, Cyberjaya and Kuala Lumpur, and that it will be offering the wholesale 5G services for free to all mobile network operators or MNOs that are integrated into its network, with the offer applicable to 5G live sites scattered throughout the three areas until March 31, 2022.
TM shares settled three sen or 0.57 higher at RM5.25 on Thursday (Dec 16), valuing the group at RM19.81 billion.