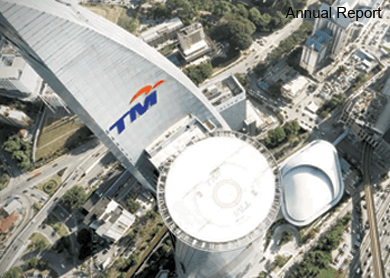 Telekom Malaysia
(July 6, RM6.71)
Maintain reduce with a target price of RM6.30: The Edge published an interview with Telekom Malaysia Bhd (TM ) chief executive officer (CEO) Tan Sri Zamzamzairani Mohd Isa and Packet One (P1) CEO Puan Chan Cheong over the weekend.
With the P1 acquisition, TM intends to be a convergence champion within 3-5 years, with a seamless network capable of supporting all customers anytime, anywhere, with any device. P1 is targeting to launch its 4G long-term evolution services this year.
TM's 2015 capital expenditure (capex)/sales guidance is 20%, excluding its high-speed broadband Phase 2 (HSBB2), suburban broadband (SUBB) and P1, with capex expected to peak in 2016 on the full impact of the mega projects. TM hopes to sign the public-private partnership contract for HSBB2 with the government this year. Currently, the capex ratio has not been decided.
TM-P1 does not intend to position itself as the fourth/fifth mobile operator. It wants to be the first digital mobile operator in Malaysia and number one in convergence.
The interview with TM did not yield much new information, especially with regard to its strategy for P1, guidance on its potential losses, and when it expects an earnings turnaround.
While TM says it is not positioning itself to compete head-on with the mobile incumbents, we think this is inevitable as the mobile business becomes increasingly data-centric.
We believe it will be very challenging for P1 as incumbents have much stronger branding and established sales and distribution networks.
In the absence of any new information on HSBB2, we maintain our assumption of a 50% government grant for financial year 2015 (FY15 to FY18) in our earnings model.
Maintain "reduce". We expect earnings dilution from P1 to build up over FY15 to FY17.
While TM's share price has retraced recently, its FY15 enterprise value/operating free cash flow of 14.1 times is still unattractive against our projected 3-year earnings before interest, taxes, depreciation and amortisation compound annual growth rate of 2.6%. — CIMB Research, July 6.
This article first appeared in The Edge Financial Daily, on July 7, 2015.