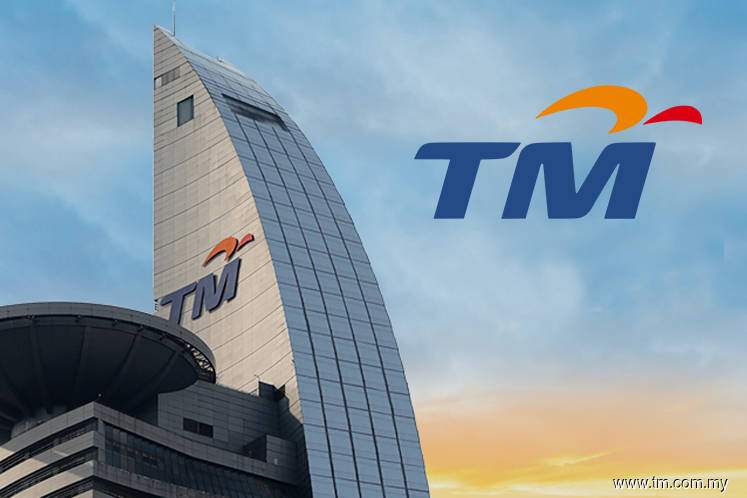 KUALA LUMPUR (Feb 21): Telekom Malaysia Bhd (TM) expects a revenue drop of up to 5% this year on the back of a challenging business environment, said group chief executive officer Datuk Noor Kamarul Anuar Nuruddin.
The group recorded a lower revenue of RM11.43 billion in FY19, down 3.3% from RM11.82 billion in FY18, mainly due to weaker contribution from all product lines except data.
Noor Kamarul said the telecommunication giant also plans to reduce its capital expenditure allocation for this year by some 20% from the RM1.36 billion set aside in 2019.
"This year will be tough for us after we readjusted our product pricing and rolled out a year-end promotion which gave customers free internet service for three months last year," he told a press conference, here, today.
"We are operating in a very competitive environment in this already saturated industry and the government's move to liberalise the market had a direct impact on our revenue," he added.
The Ministry of Communications and Multimedia has been engaging with local telcos over the last couple of years, in a bid to wire up the nation and liberalise the local industry.
As a result, broadband prices in Malaysia have reportedly dropped between 30% and 65% in 2018, exceeding the ministry's target of 25% reduction, according to its minister Gobind Singh Deo.
Noor Kamarul said although TM fully supports the liberalisation move, which he described as "pro-consumer", the positive outcome was achieved at the expense of industry players.
Citing an example, he said TM has failed to get exisiting customers to switch from its older copper-based Streamyx broadband to the Unifi fibre internet service despite having expanded the latter's infrastructure and coverage area.
"Last year, we expanded our fibre Unifi broadband to new locations including those that were still using our older Streamyx copper-based infrastructure, but customers still preferred the latter because of the price drop.
"They are happy with paying RM69 for an internet speed of 3 to 4 Mbps compared with a RM100 Unifi package which offers a much faster connection. This is why we rolled out the year-end promotion to secure new customers under a 24-month contract," said Noor Kamal.
Moving forward, Noor Kamarul said TM expects the upcoming implementation of the 5G technology in the country to serve as the much needed game changer for the company and fuel its revenue growth.
He added the Malaysian Communications and Multimedia Commission is expected to announce the awarding of the 5G spectrum to a consortium in the third quarter of this year.
"If things go as planned, we plan to roll out our 5G service in the fourth quarter this year. This will boost our revenue growth going forward," he said.
Earlier, TM announced a net loss of RM51.09 million in the fourth quarter ended Dec 31, 2019 against net profit of RM69.66 million a year earlier, on the back of lower revenue and fair value adjustment on medium-term notes issued by a subsidiary.
Revenue for the quarter dipped to RM3.03 billion from RM3.09 billion a year earlier. Loss per share stood at 1.37 sen against earnings per share of 1.86 sen previously.
TM declared a final interim dividend of 10 sen per share for the financial year ended Dec 31, 2019 (FY19) to be paid on April 3.
For FY19, TM's net profit quadrupled to RM632.66 million from RM153.15 million a year earlier, on the back of slightly lower revenue of RM11.43 billion versus RM11.82 billion.