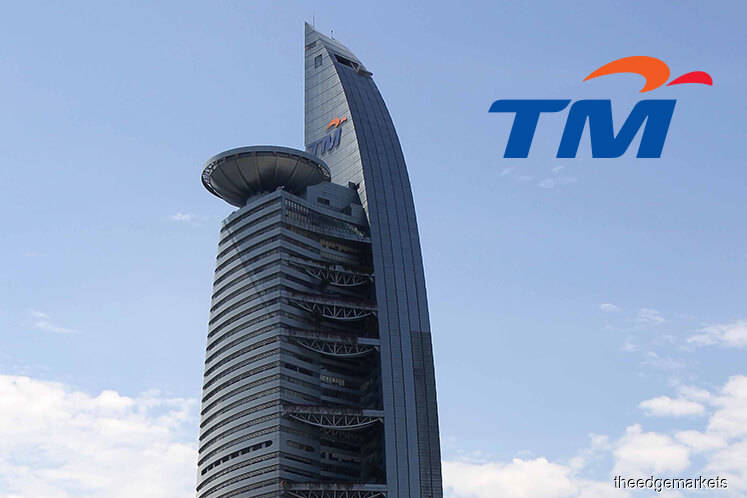 KUALA LUMPUR (Nov 16): Datuk Bazlan Osman has resigned as acting group chief executive officer of Telekom Malaysia Bhd (TM) with immediate effect and given notice of his intention to step down as executive director with effect from Feb 28, 2019.
TM's current chief operating officer Imri Mokhtar will assume the role of acting chief executive officer with immediate effect, the telco said in a press statement today.
Bazlan had been appointed to helm the company in June following the resignation of its previous CEO Datuk Seri Mohammed Shazalli Ramly.
The group's chairman Tan Sri Sulaiman Mahbob expressed his gratitude to Bazlan. "The entire board, management and Warga TM would like to record our heartfelt appreciation to Datuk Bazlan for his leadership and contribution to the group. He has been an important member of our leadership team ensuring sustainable value creation and preservation through financial and business discipline as we execute our strategic initiatives especially in these challenging times," he said.
Sulaiman described Bazlan's replacement, Imri, who is currently overseeing the business operations of TM Group, as "a TM home-grown talent" with a strong background in strategy and business operations.
"Most importantly, he drives the critical initiatives under the Performance Improvement Programme (PIP) 2018 and beyond, in order to deliver on our strategies to Accelerate Convergence and Empower Digital," Sulaiman said.
Imri, 45, was previously the executive vice president of unifi, TM's premier convergence brand, responsible for the end-to-end management of the converged portfolio comprising phone, broadband, mobile, TV, wifi and value-added services for TM's home and SME customers.
He is a graduate of University College London and sits on the boards of several TM unifi business subsidiaries.
"Imri's appointment as acting group chief executive officer is a natural progression of the responsibilities he is presently carrying and his main role, together with the leadership bench, will be to effectively execute the strategic initiatives planned to assist TM in navigating through the current challenges and position us in a more resilient, competitive and sustainable footing," Sulaiman added.