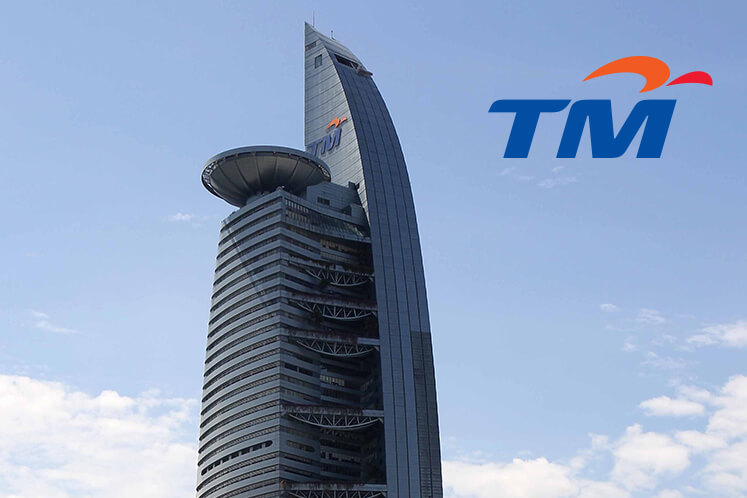 KUALA LUMPUR (May 29): Telekom Malaysia Bhd (TM), which has had an interim acting chief executive officer (CEO) for about six months now, said any decision on the group CEO position has to go through its board of directors and major shareholders.
"At TM, there are processes comprising board of directors' governance and processes by our major shareholders such as the Ministry of Finance (MoF) and Khazanah Nasional Bhd on such matters.
"Any formal announcement relating to the group CEO position will be made in due course," said the group in a statement, in response to a query from theedgemarkets.com.
The telco giant had earlier declined to speak to the media after its annual general meeting (AGM) today.
According to sources, shareholders had raised the question during the meeting today, which turned into a contentious issue.
Some shareholders said TM's chairman Rosli Man had told shareholders at the AGM that the major shareholders have not convey their views on the candidate for the CEO. Some shareholders had expressed concerns and disbelief that the major GLC was operating with an interim CEO for six months.
MoF is a special shareholder of Telekom with special rights on appointments
In November last year, TM had appointed Imri Mokhtar, previously its chief operating officer (COO), as its acting group CEO, following the resignation of Datuk Bazlan Osman.
About a month later, the group announced the departure of chairman Tan Sri Sulaiman Mahbob, with new chairman Rosli Man taking over the post.
The changes at the top were amid a shuffling of its C-suite officers, which also saw the departure of its chief technology and innovation officer and chief information security officer Datuk Mohd Rais Azhar and chief digital officer Ahmad Azhar Yahya.
TM dropped five sen or 1.8% to RM2.72, giving it a market capitalisation of RM10.22 billion.