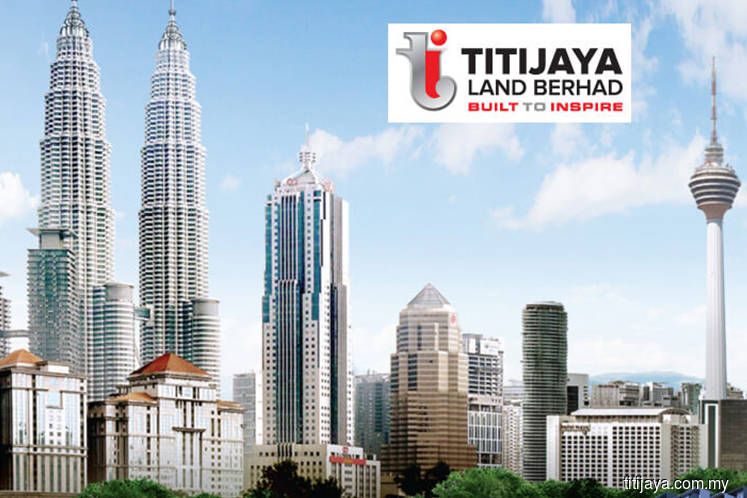 KUALA LUMPUR (Nov 2): Titijaya Land Bhd said it welcomes initiatives by the government announced in Budget 2019, aimed at rejuvenating the property industry and assisting first-time property buyers.
The property developer also acknowledged the government's efforts to increase disposal income in households, which should boost consumer spending and economic activity in the country.
"We look positively upon the government's plan to exempt stamp duties for properties between the prices of RM300,001 and RM1 million for first-time home buyers.
"The total value of unsold properties in Malaysia has reached RM22 billion (as of March 31, 2018); therefore such steps taken will help boost buying interest of the people, as well as ease the burden of developers with regards to their overhanging units," said Titijaya deputy group managing director Lim Poh Yit.
Lim also noted the government's move to permit peer-to-peer crowdfunding, as this will be a new alternative for the people to purchase their first homes, without high commitment caused by bank loans.
"However, more instructions and procedures need to be studied in order for property developers to implement and offer this new purchasing structure effectively to its customers," Lim added.