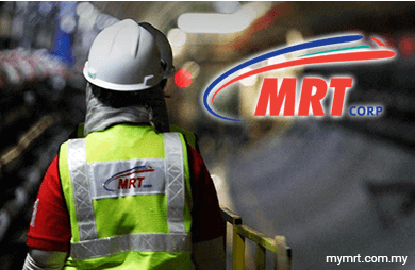 KUALA LUMPUR (Sept 28): Mass Rapid Transit Corp Sdn Bhd (MRT Corp) has selected Titanium Compass Sdn Bhd and Big Tree-Seni Jaya Consortium to manage advertising on MRT Line for a 10-year period.
The concessions for station advertising and train advertising are awarded to Titanium Compass, while the concession for exterior advertising is given to Big Tree-Seni Jaya Consortium.
Titanium Compass is a joint venture comprising four companies — Puncak Berlian Sdn Bhd, VGI Global Media Public Company Ltd, Ikatan Asli Sdn Bhd and Utusan Airtime Sdn Bhd.
VGI Global Media is listed on the Stock Exchange of Thailand with a business focus on out-of-home media, while the others are Malaysian companies involved in the media and advertising industry.
MRT Corp director of commercial and land management Datuk Haris Fadzilah Hassan said the selection was made after a stringent evaluation process.
"The four bidders, which were required to submit bids for all three packages, were evaluated firstly on their basic document submissions. They were then evaluated on their technical strength which covered the creativity and innovation of their proposals, past experience in the related field, financial strength and legal status.
"Lastly, their commercial bids were evaluated to determine the best commercial offer to MRT Corp, including the minimum annual guarantee and also revenue sharing. The consolidated scores were then tabulated to determine the best evaluated tender," said Haris Fadzilah.
Phase One of MRT Line 2 between the Sungai Buloh station and the Semantan station will begin operations by the end of this year, while the remainder of the line to the Kajang station will commence in July 2017.