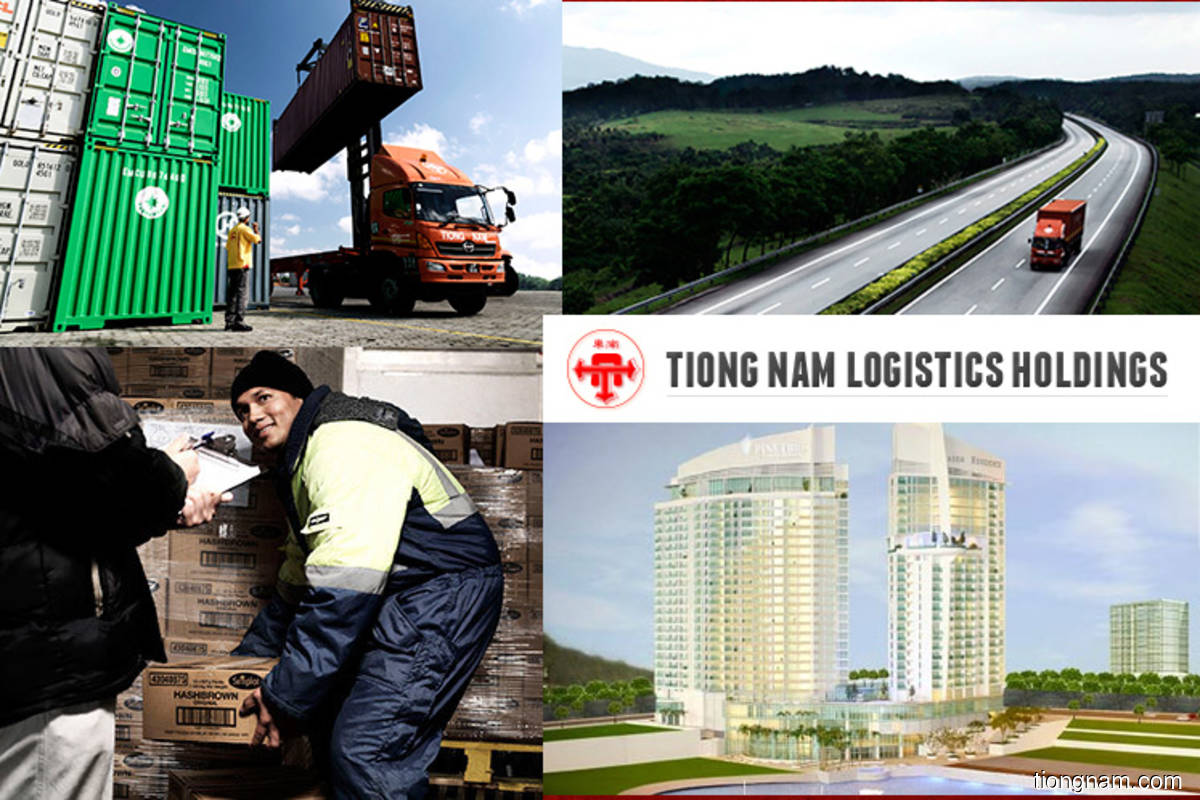 KUALA LUMPUR (Oct 12): Tiong Nam Logistics Holdings Bhd has proposed the issuance of some 67.05 million shares, representing 15% of its current share base, to raise RM29.2 million for capital expenditure to expand its business.
According to a bourse filing, Tiong Nam has inked a conditional share subscription agreement with its managing director (MD) and major shareholder Ong Yoong Nyock for the share issuance, at an issue price of 43.54 sen per share.
Ong currently holds 90.55 million shares in the group, representing a 20.3% stake. Upon completion of the issuance, he will own a total of 157.6 million shares or 30.7% of the group's enlarged share base.
Of the total proceeds to be raised, RM28.8 million will go towards the acquisition and/or construction of additional warehouses to meet the increased demand for storage surfaces.
"The company has entered into negotiations with several vendors of potential properties for a potential acquisition of targeted total land size of up to 500,000 square feet and warehouse size of up to 300,000 square feet.
"Subject to the final outcome of negotiations, the estimated total cost of the properties is up to RM65 million. The shortfall of up to RM36.2 million is expected to be funded via bank borrowings and/or internally generated funds of the group," said Tiong Nam.
In the event that the negotiations fall through, the proceeds will be used for other suitable and strategic lands or construction of new warehouses in Peninsular Malaysia or Singapore.
Tiong Nam said the share issuance also indicates Ong's continued commitment as a member of the board and a major shareholder of the company, by making further substantial investment in the group.
The group will seek the approval of its non-interested shareholders for the proposal at an upcoming extraordinary general meeting. "Subject to relevant approvals being obtained and barring any unforeseen circumstances, the proposed share issuance is expected to be completed in the fourth quarter of 2020," it added.
Tiong Nam closed 3.5 sen or 8.54% higher at 44.5 sen, giving a market capitalisation of RM205.5 million.