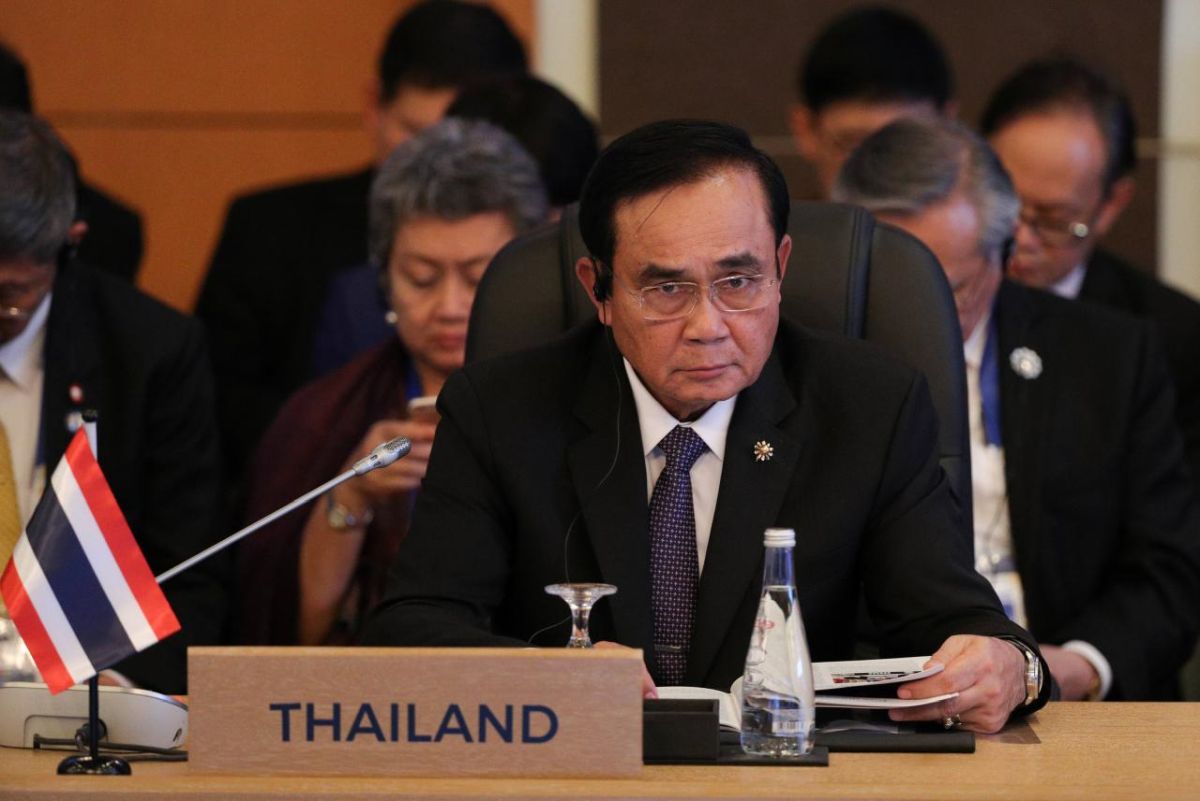 KUALA LUMPUR (Nov 19): APEC's member economies and ASEAN member states have been urged to create linkages between the initiatives under both economic forums to reboot and kick-off the next phase of economic expansion.
Thailand Prime Minister Prayut Chan-o-cha said under the current context of Covid-19, the pandemic has affected health, security and stability, food security as well as essential supplies which somehow led the governments to pursue policies that opposed the values of free and open trade.
"The need to protect our people from Covid-19 has halted connectivity and disrupted trade and investment which are vital to growth and prosperity. Big and small businesses are struggling to survive, people are losing their jobs and income as a growing number of people face the challenge of poverty.
"This is the time for us to leverage the strengths of APEC and ASEAN to promote inclusive cooperation that is complementary in order to move forward for our mutual benefit and win-win cooperation," he said in his keynote address, themed 'ASEAN's Place in APEC's Future', at the virtual APEC CEO Dialogues 2020, today.  
He emphasised that both ASEAN and APEC shared the same objectives of fostering development and mutual prosperity for the livelihoods of all people in the region while having to face common challenges that a single economy cannot address on its own, including recessions, pandemics and environmental degradation.
"APEC was founded in 1989 to drive forward the Uruguay round of multilateral trade negotiations; ASEAN was established in 1967 to promote peace, stability and security in the region.
"As the world evolved, APEC and ASEAN demonstrated their readiness to tackle new challenges. The announcement of APEC Bogor Goals in 1994 came in tandem with the success of the Uruguay negotiations and the expansion of the ASEAN membership and its intensified economic cooperation in the late 1990s," he noted.
Prayut also stressed that member economies must reconnect global value chains in the post Covid-19 economy.
He said they must reaffirm commitments to the multilateral trading system, free and open trade and investment, integrated and seamless connectivity, in particular the need to harness the potential of the digital economy and diversify global value chains.
"ASEAN and Thailand can greatly contribute to APEC in these areas. The successful establishment of ASEAN Economic Community allows for the free flow of goods and increases opportunities for trade in services and investment by leveraging the diverse comparative advantages of member states.  
"In addition to the integration within ASEAN member states,  ASEAN also attaches importance to extending economic cooperation with external partners," he said.
On Nov 15, the 10 ASEAN countries and five dialogue partners signed the Regional Comprehensive Economic Partnership (RCEP), making it one of the largest free trade agreements (FTAs) ever concluded.
"The success of RCEP at this pivotal moment will reinvigorate regional economic integration and multilateral trade.
"RCEP is also a good example of an agreement that benefits all parties and can serve as a groundwork for the FTA of the Asia Pacific. Furthermore, ASEAN's strength also lies in regional connectivity with the potential to link Asia and the Pacific," Prayut said.
He reiterated that it was important for APEC  to continue sailing forward in a strong, resilient, inclusive and sustainable manner as the leaders prepare to endorse the inter-governmental forum's Post-2020 Vision that will guide member economies over the next 20 years.
Thailand will chair APEC in 2022.