This article first appeared in The Edge Malaysia Weekly, on September 5, 2022 - September 11, 2022.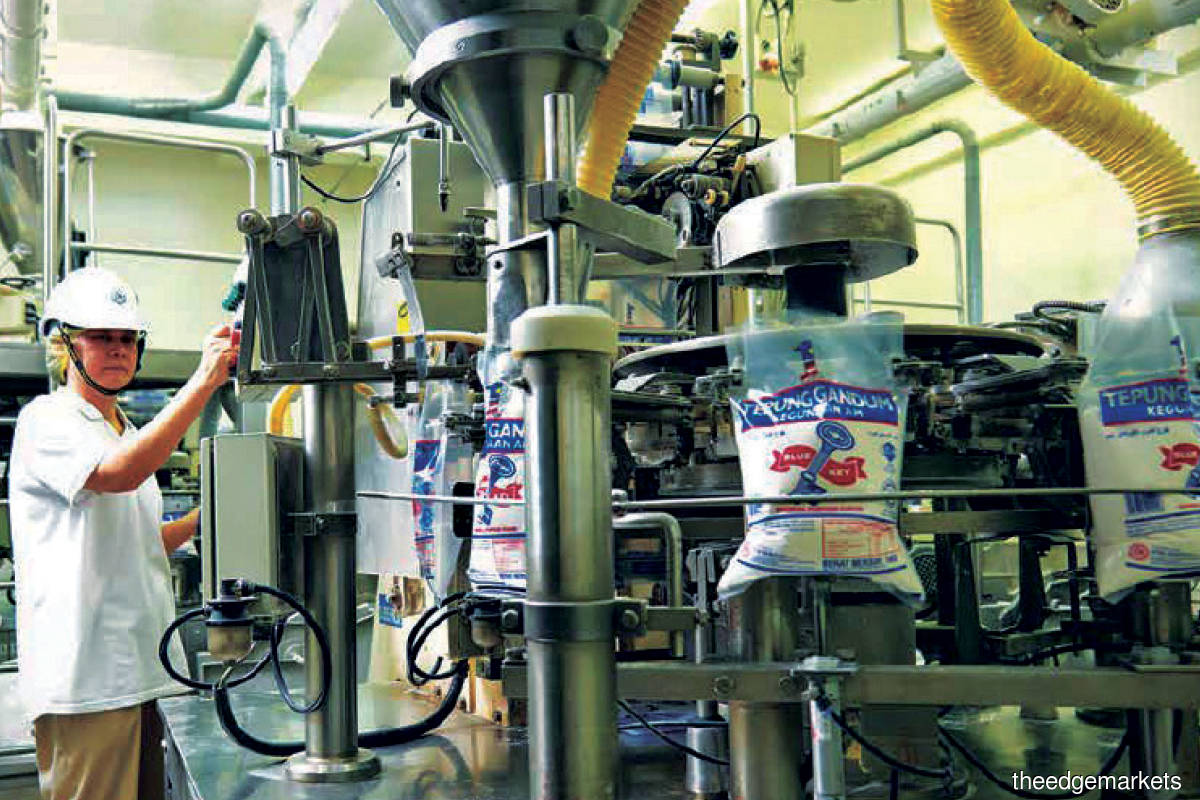 RECENTLY, PPB Group Bhd, the flagship company of tycoon Robert Kuok, announced its earnings for the second quarter ended June 30, 2022 (2QFY2022). The earnings were a pleasant surprise, coming above analysts' expectations, as many had not expected its grains and agriculture segment as well as its film exhibition and distribution division to turn around yet.
In 2QFY2022, PPB's net profit rose 3.5 times to RM693.41 million from RM183.47 million a year ago. Revenue increased 45.7% year on year to RM1.58 billion. Net profit in 2QFY2022 was also more than two times the net profit of RM303.16 million in the previous quarter.
The conglomerate operates in various sectors, from grains and agriculture to consumer products, property, film exhibition and distribution, and environmental engineering and utilities.
It also has an 18.6% stake in Singapore-listed agribusiness Wilmar International Ltd, which has served to support the group's earnings.
During an analyst and media briefing last week, PPB managing director Lim Soon Huat said the outlook for the second half of 2022 would be more optimistic than the first half, despite acknowledging that the operating environment would "not be as rosy", with the various headwinds that the group faces.
Bloomberg data shows that analysts' consensus estimate for PPB's 2023 price-earnings ratio (PER) is 15.9 times, ranging from a low of 13.7 times to a high of 19.9 times. At the average forward PER of 15.9 times, PPB's share price is considered attractive, given that it is below the five-year historical PER average of 21 times.
PPB's share price has remained steady so far this year, up 1.99% to close at RM17.44 last Friday, giving it a market capitalisation of RM24.8 billion. Over the past 12 months, however, the share price has shed 5.2%, falling from RM18.40.
Of the five analysts covering the stock, four have "buy" recommendations and one a "hold" call. The average target price of RM19.33 implies a 10.8% upside potential from the closing price of RM17.44.
Notably, PPB benefited significantly from Wilmar's contribution of RM598 million in pre-tax profit for 2QFY2022, making up about 80% of the group's pre-tax profit of RM752.1 million.
Lim noted that Wilmar would continue to contribute significantly to the group's profitability.
When it comes to its business segments, the grains and agriculture division has traditionally been the largest contributor in terms of revenue and profit to the group. It consists of three main businesses — flour milling through FFM Bhd, animal feed milling and livestock farming.
It comes as no surprise, then, that the segment has struggled in recent times, with commodity prices skyrocketing. At the briefing, FFM CEO Jeremy Goon pointed out that, in general, raw material cost for basic products such as its flour and feed make up 80% to 90% of the total cost of sales.
The segment seems to be on the mend, however, recording a profit of RM115 million for 2QFY2022 compared with a loss of RM72 million a year ago, which the group attributed to hedging gains on derivative instruments as grain prices stabilised in 2Q2022.
While commodity prices have now stabilised closer to the days before the Russia-Ukraine conflict began, PPB expects the effect of high raw material prices on production costs to remain, given the lag effect of procurement and production cycles. It will continue its efforts to preserve margins by enhancing operational efficiency and improving product performance.
MIDF Research expects margins for the segment to remain challenging.
"Although wheat prices may have peaked in May at US$1,281.6 per bushel and are now US$769.80 per bushel, grains and agribusiness margins [are expected] to remain challenging, in view of [the ongoing Russia-Ukraine conflict, along with] the downside risk to the ringgit vis-à-vis the US dollar," says the local research firm in a report.
As for its livestock division, uncertainty still remains with the change in policy regarding exports. Goon mentioned during the briefing that there had been no clarity regarding exports at this point in time.
"If you're a farmer, this is not going to encourage production as long as this export ban is there. While there was a recent announcement that some farms would be allowed to export, we weren't given much clarity on which farms were allowed to do so. So, there is still a lot of uncertainty and our outlook for livestock and poultry will remain uncertain," he said.
As for its film exhibition and distribution segment, the operator of Golden Screen Cinemas (GSC) cinemas in Malaysia and Galaxy Studios JSC in Vietnam, has returned to the black after two years of lockdowns, which had prevented the sector from operating for the better part of that period.
The segment reported a profit of RM22 million for 2QFY2022 compared with a loss of RM34 million a year ago.
GSC group CEO Koh Mei Lee said there had been a lot of pent-up demand.
"Consumers want to go back to cinemas for good movies. In April, the box office was back to 80% of pre-pandemic levels; in June and July, the box office actually exceeded the levels in the corresponding period in 2019.
"Movies are still the cheapest form of entertainment for consumers," Koh said, adding that the movie line-up for 2HFY2022 looks good.
Kenanga Research says in a report that it is more optimistic for the division, which has expanded its capacity through the acquisition of the MBO chain of cinemas in March 2021.
"Coupled with strong content and pent-up demand, following the full reopening [of borders] in April this year, a more sustained recovery is more likely from the cinema division," it says.
PPB's consumer product division also performed better in 2QFY2022, recording RM6 million, up from RM2 million a year ago, as a result of higher sales from its bakery and other fast-moving consumer products.
Its Massimo brand of sandwich loaf bread, a staple in many Malaysian households, contributes 18% to 20% to the consumer product segment. PPB says it is reviewing the pricing and would announce a decision in the next few weeks if it decides to raise prices. This follows rival bread producer Gardenia's move to raise the prices of its products from Sept 1, which it blamed on the increase in freight charges.
"Raw material prices have increased significantly, with ingredients prices increasing between 15% and 40%," said Goon. The price of Massimo bread was last raised in January.
For 2QFY2022, profit from its property and engineering segments, which are small contributors to the PPB group, amounted to RM754,000 and RM13 million respectively.
Kenanga Research expects its engineering segment to recover gradually and its mall business under the property division to continue to enjoy improved footfall as Malaysia settles into a new post-Covid-19 normal.