This article first appeared in The Edge Financial Daily, on August 29, 2019.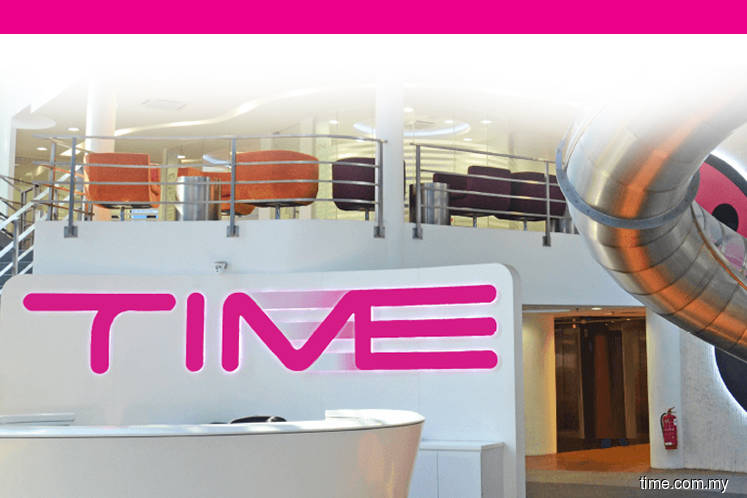 TIME dotCom Bhd
(Aug 28, RM9.11)
Maintain buy with a higher target price (TP) of RM10.70: We still like TIME dotCom Bhd for its wholesale (domestic and international) and retail segments' strong growth profile. Despite the recent reduction in pricing, the company is still executing well in the domestic fixed broadband market. We believe it is poised to gain significant market share in the medium to long term.
We maintained our "buy" recommendation with a higher discounted cash flow (DCF)-based TP of RM10.70. The stock trades at an attractive valuation of 15.3 times financial year 2020 (FY20) price-earnings ratio (-1 standard deviation). The company has a strong balance sheet to support its network expansion.
Our margin assumptions are more conservative than the consensus. We expect a reduction in fixed broadband average revenue per user and intensifying competition from new players to have a slight impact on TIME's margins in the near term. A key catalyst could be a faster-than-expected growth of its retail and small and medium enterprise segment as TIME gains more market share in the fixed broadband market.
Our TP of RM10.70 for TIME is based on the DCF valuation assuming a 7.8% weighted average cost of capital and a 2.5% terminal growth given that sales are predominantly from its data business and less from its legacy voice business. A steeper-than-expected decline in bandwidth prices and/or a slowdown in data demand would be an earnings risk to TIME's bandwidth business.
Excluding foreign exchange (forex) gains, TIME's core net profit for the second quarter of FY19 (2QFY19) was RM84 million or up 13.1% quarter-on-quarter, taking its first half of FY19 earnings to about 53% and 50% of our and the consensus full-year forecasts. The results were slightly above expectations mainly because TIME's margins remained relatively healthy despite a cut in broadband prices and competition from new players. Forex gains were RM8.8 million for 2QFY19 versus forex losses of RM10.9 million for 1QFY19.
TIME's sales revenue rose 16% year-on-year for 2QFY19 due to a continued strong growth of its data segment (+21%) and a positive growth of its voice segment (+7%). By segment, retail sales grew 27%, while the wholesale and enterprise segments grew 14% and 13% respectively.
TIME's adjusted earnings before interest, taxes, depreciation and amortisation margins, before adopting the Malaysian Financial Reporting Standards 16 (MFRS 16), were very decent at 44% for 2QFY19 versus 43% a year ago. This was despite the pricing cut for its fibre broadband plans since October 2018. The mitigating factors were higher take-up of its broadband plans and its conservative accounting policy of expensing subscribers' acquisition cost up front previously (pre-MFRS 15).
The company is looking to further strengthen and improve its existing domestic fibre network infrastructure while intensifying efforts to expand coverage throughout Malaysia. Its competitive pricing and superior service quality should help TIME gain further market share in the fixed broadband market, where it expects to expand coverage to more than a million premises by 2020. We raised our FY19 to FY21 earnings forecasts by 7% to 9% after lifting our margin assumptions for TIME. — AllianceDBS Research, Aug 28