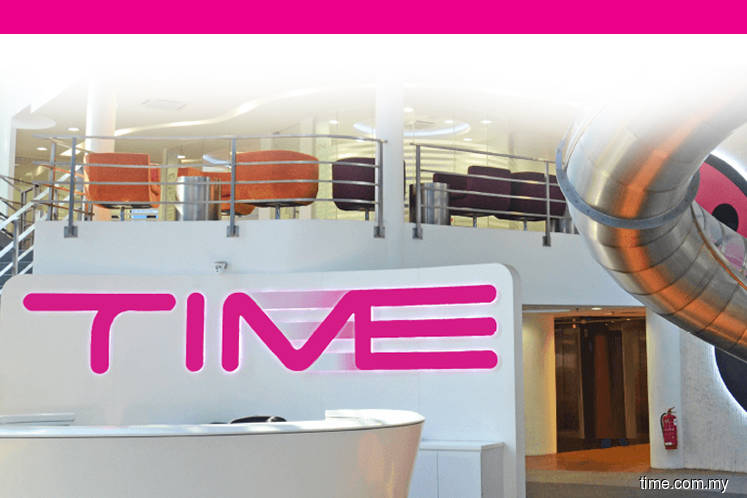 KUALA LUMPUR (Dec 5): TIME dotCom Bhd is collaborating with Facebook to invest in internet infrastructure in Malaysia, which will further open up the nation to more connections and international hubs.
In a statement today, Time dotCom said the network infrastructure project is expected to be completed by the end of the second quarter of next year, which will be exclusively for Facebook and its family of applications.
However, it did not elaborate on the kind of infrastructure that the parties intend to build.
"Facebook's mission is to give people the power to build communities and bring the world closer together. This partnership will allow us to build a faster and more efficient network to better support our family of apps and services," said Nico Roehrich, Facebook network investment manager, APAC.
Time dotCom head of OTT, Chiew Kok Hin, said the company is looking forward to the partnership, as it will pave the way for Malaysia to establish itself as a regional technology hub.
"More international connectivity and a robust domestic backbone will attract sizeable investments into Malaysia. It only makes sense for us to capitalise on the strategic location of Malaysia in Southeast Asia, ease of access and relatively lower cost of entry," Chiew said.
Time dotCom said the government has been constantly reviewing policies, laws and regulations to adapt to the fast-changing global market landscape, noting steps taken by the Transport Ministry to simplify regulatory approval for local and foreign vessels carrying out undersea cable repairs within Malaysian waters.
It also said significant steps have been taken to boost Malaysia's competitiveness to make the country attractive to global technology giants like Facebook, Google, Amazon, Microsoft, Apple, Alibaba and Tencent, which are not only investors of submarine cables but also builders of hyperscale data centres.
At 3.09pm, Time dotCom fell 3 sen or 0.33% to RM9.17, giving it a market capitalisation of RM5.37 billion.