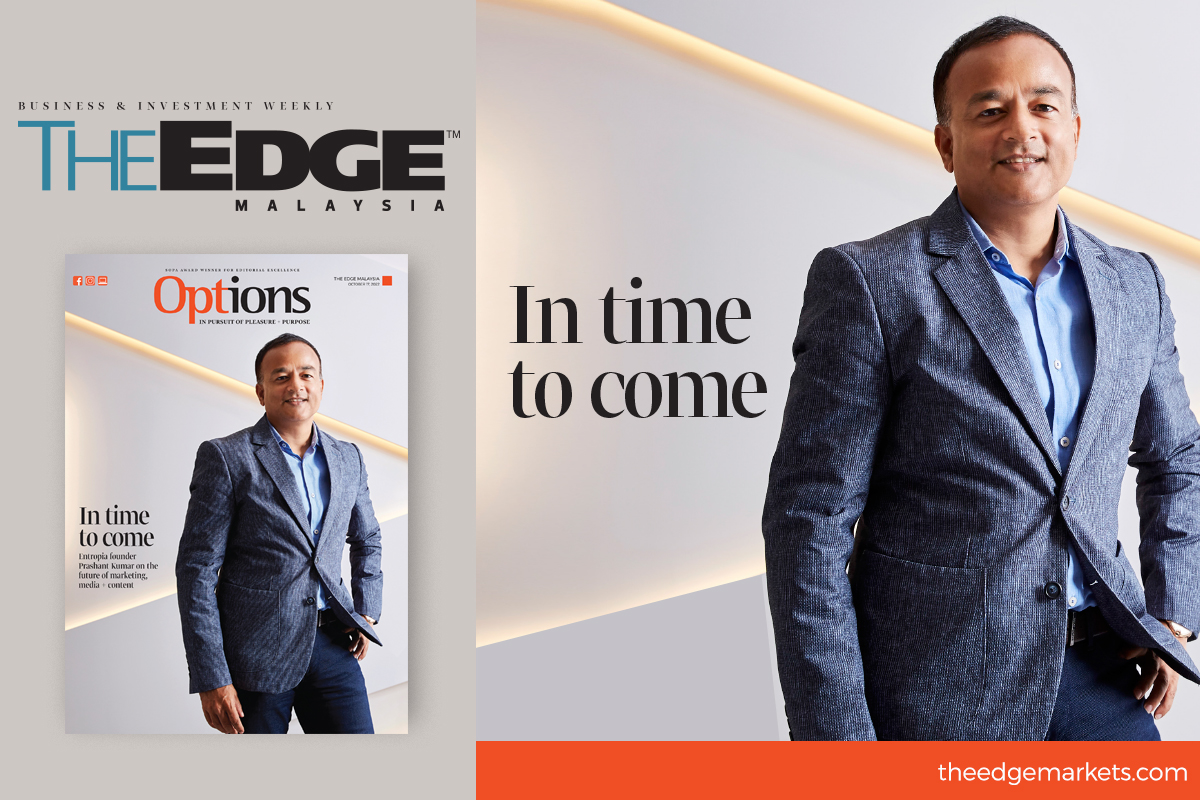 KUALA LUMPUR (Oct 16): Marketing strategy versus what the marketplace really wants: Organisations, media and content providers constantly struggle to find the best balance. Over the last two decades, data and technology have widened the gap between the two, as digital natives dictate new consumption patterns. Prashant Kumar, Accenture Song's head of communications for Southeast Asia, says a change of mindsets and fresh ideas are important in marketing for the future. In his new book, Made In Future, the founder of Entropia — now part of Accenture — presents the story of marketing, media and content for our times. Prashant, a new-age digital consultant, distils his experiences to show how brands can follow an alternative journey in marketing.
On the fashion front, take a gander at Chanel's Spring/Summer Ready-to-wear 2023 collection, inspired by old cinematic glamour. The pieces are wrapped around "a dream, some serenity", with a collage of looks comprising feathers, bow, sequins, pearls and polka dots.
We also take a look at veteran artist Norma Abbas' latest show, which looks at life renewed using numbers, cats and colours. The universe is created by numbers, she says, it's just that people don't pay attention to, or realise it. "Spiritually as well, numbers play a role in all religions." Plus, Lim Siang Jin, a founder director of The Edge in 1994, had three excursions into art: between 1973 and 82; 1985 and 91; and, after a 30-year gap, from 2020 until now. The pandemic gave him time to expand earlier sketches and ideas into paintings that make up his debut solo exhibition. Restart 2020: Continuation & Change will be held at A Place Where - APW, Kuala Lumpur, from Oct 21 to 30.
If you're looking to while away the weekend, check out three bars in the Klang Valley, helmed by mixology veterans pushing new concepts — meet Shawn Chong, Shirmy Chan and Jon Lee to find out about their inspirations and aspirations.
Read more about it in The Edge Malaysia weekly's Oct 17, 2022 edition.
Save by subscribing to us for your print and/or digital copy.
P/S: The Edge is also available on Apple's App Store and Android's Google Play.