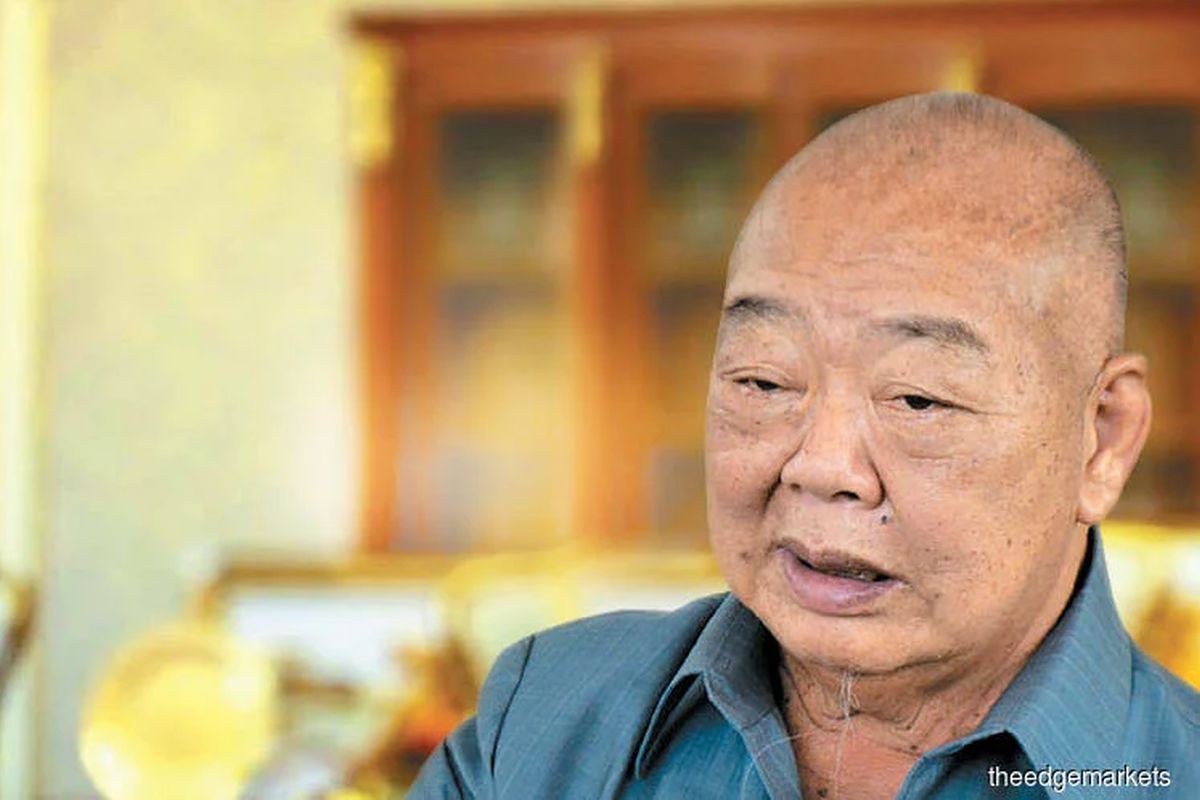 PETALING JAYA (Oct 16): Timber tycoon Tan Sri Ting Pek Khiing passed away at the age of 79 in his residence on Jalan Setia Raja, Kuching, Sarawak, this afternoon, according to a report in The Borneo Post.
The report said no further details were immediately available as the family had requested for privacy, quoting a source close to the family.
Ting was one of the colourful corporate characters of the 1990s. The Sarawakian tycoon previously undertook the development of Plaza Rakyat via his company Plaza Rakyat Sdn Bhd. The project stalled in 1998 due to financial woes after the onset of the Asian financial crisis.
Profit Consortium Sdn Bhd took over the project in October 2015. Until now, the project, sitting in the center of Kuala Lumpur remains incomplete.
Ting was also involved in the initial development of the Bakun Hydroelectric Dam in Sarawak via his company Ekran Bhd and for building the Sheraton Langkawi Beach Resort in 100 days.
He kept a low profile from 2002 onwards, until he announced in 2018 that he will be embarking on the Langkawi New City project, which was expected to cost around RM30 billion after Tun Dr Mahathir Mohamad became the Prime Minister the second time.
Ting previously told the media that he had spent over 20 years on the development plan and that the project would be the biggest of its kind in the northern part of Peninsular Malaysia.
The project was planned to feature 30,000 super condominium units, commercial centres, berthing facilities for ocean liners and yachts and other facilities on an 810ha reclaimed site off the west coast of the island.